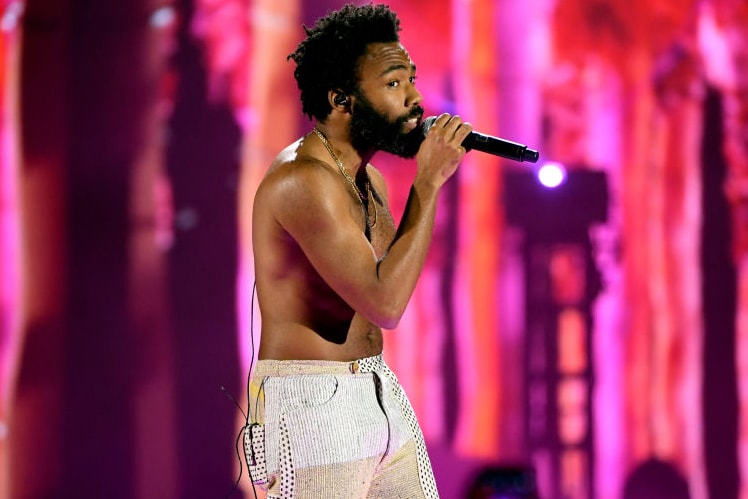 Childish Gambino closed out the first day of Coachella by not only headlining the evening, but also releasing his highly-anticipated film with Rihanna, Guava Island via Amazon Prime. With scenes of people's reactions of the movie playing during his set, he also reflected on Nipsey Hussle's passing as a stark reminder to the audience that life is fragile, while also performing some of his popular songs like "This Is America" and "Redbone."
Known for spanning disciplines across entertainment and art, Donald Glover also took the time to perform some new music, while adding in both comedic and dramatic moments throughout his performance.  He showcased an unheard tribal-inspired track (possibly titled "Warlords" as evidenced by a leaked setlist), as well as his unreleased song "Human Sacrifice," which was used for his Google Pixel commercial.
Take a look at Bino's full Coachella set below.
In case you missed it, Glover is also giving away free sneakers to random Coachella attendees by airdropping winners through their iPhones.
Click here to view full gallery at HYPEBEAST