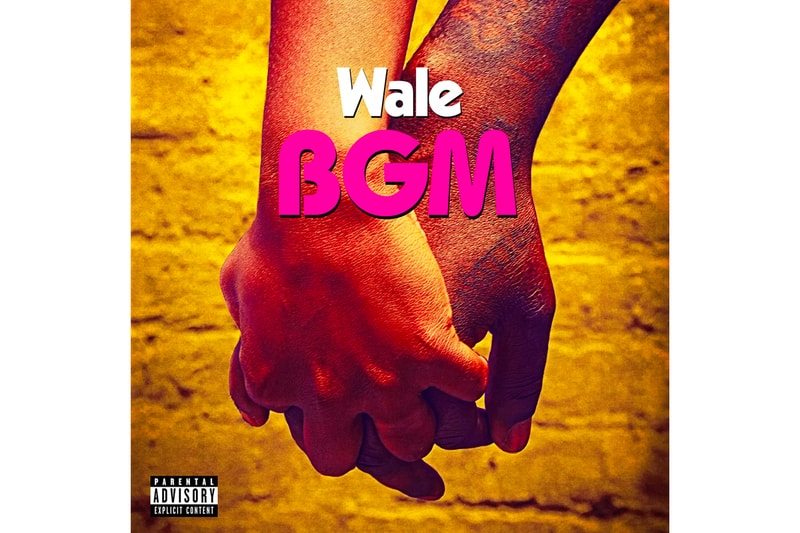 In commemoration of Women's Equality Day this past Monday, Wale shared his appreciation for black women with his latest house-heavy single "BGM." Presumably short for "Black Girl Magic," the artist recently shared his thoughts via Instagram, stating that the track was "special to me and when you listen [Monday] you'll fully understand why." He continued his sentiments by sharing that "we gon dance and celebrate ours while the weather still good! For your mother your sister your girlfriend your wife. The odds ain't in there favor most times and they still find a way…"
"BGM," follows his previously released singles "On Chill" feat. Jeremih and "Gemini (2 Sides)," all of which have released throughout the Summer. Yet in comparison to the previous singles, "BGM" feels more intertwined in lines of celebration as opposed to being entangled by romance. Sonically, Wale can be heard swooning over and honoring his female counterparts over a house-tinged beat, rapping and singing "Black is beautiful, shawty, black is bold / Black is black, true, but black is gold." The upbeat vibe aptly blends the recent trend of infusing hip-hop with the dance genre, something artists like Channel Tres have exceeded at showcasing.
You can stream Wale "BGM" below.
For more music news, Vagabon shares her latest cut "Water Me Down."
Click here to view full gallery at HYPEBEAST