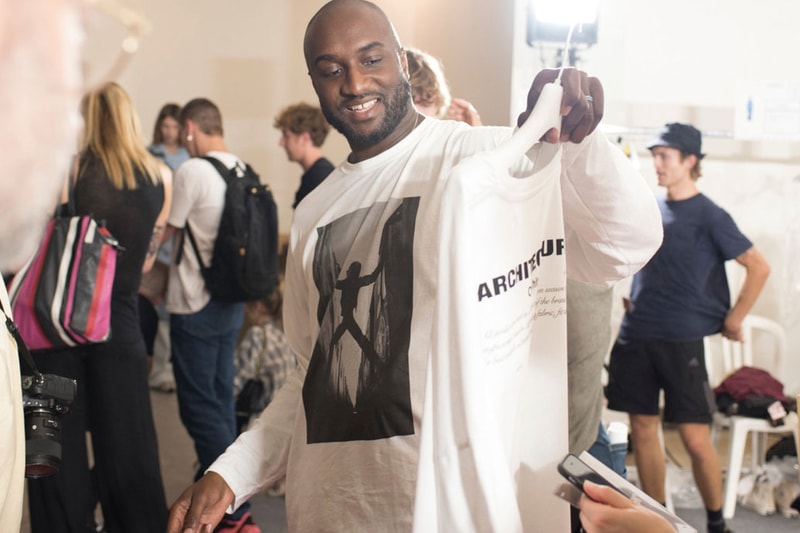 With the Off-White™ team consistently to cranking out collections, designer Virgil Abloh still manages to make time for his artistic ventures. His latest production is an image collage for Cookbook Magazine, inspired by the fashion references of Cali Thornhill Dewitt.
Like the recent Pioneer DJ gear, the contribution is part of Abloh's ongoing artist collaborations ahead of his "FIGURES OF SPEECH" exhibit at MCA Chicago. This collage for Cookbook Magazine is formatted as an homage to Dewitt's signature photographic output, in which images are juxtaposed with bold text slogans for slogan-like impact.
Abloh's collage touches on different sources of inspiration for himself and Dewitt, including cut-outs of Axel Rose from Guns N' Roses, Louis Vuitton-era Marc Jacobs, Ian Curtis of Joy Division and Pharrell meeting NIGO. Other impactful cultural touchstones include dramatic juxtapositions like a rocket soaring into space and an explosion from the disastrous Challenger launch.
Check out Abloh's creation above, abetted by a brief quote from Dewitt. Pick up a copy of the latest issue for yourself on Cookbook Magazine's website.
Elsewhere, we went inside the book that accompanies Abloh's "FIGURES OF SPEECH" exhibit.
Click here to view full gallery at HYPEBEAST