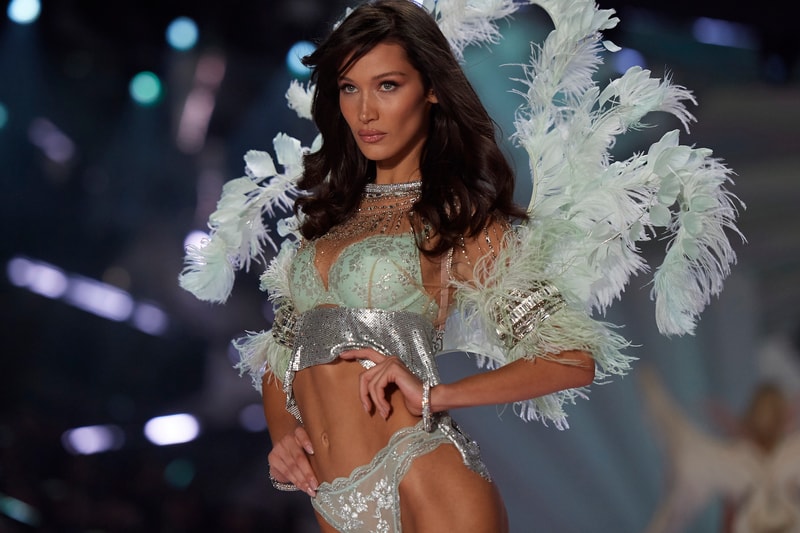 Lingerie giant Victoria's Secret has faced its fair share of controversies throughout the past year. Previous CEO Ed Razek was forced to resign from the company after his comments about transgender models, and last year, the Victoria's Secret Fashion Show saw its lowest ratings yet.
Now, VS has been forced to make the decision to close 53 stores worldwide, which is a drastic increase from the 30 store closings the brand saw in 2018. Stuart Burgdoerfer, chief financial officer of L Brands said, "Our store closure plans are heightened in 2018 and we've pulled back on investing in new stores and the remodeling of stores substantially over the last several years," reports WWD. Burgdoerfer also added that the company is doing fine financially, revealing that there are "no constraints. We are not financially constrained."
In the past Victoria's Secret has closed approximately 15 stores annually, and the rapid increase in closures may foreshadow a huge change for the lingerie giant. Known for its sexy, fantasy-like branding, Victoria's Secret has started to face a lot more backlash for its lack of inclusivity, with customers leaving the brand and turning to more affordable and diverse options. Many customers have also expressed disappointment with the label not including bigger sizes, stating that the brand only caters to a certain body-type.
It remains to see how Victoria's Secret will develop throughout 2019, but according to Burgdoerfer, "you've got to innovate and update and create differentiation," he tells WWD, and adds that, "you can be sure that John and the team there are intensely focused on that very question and that big opportunity, frankly, and that's going to be a big — is a big priority as we move through 2019."
Click here to view full gallery at HYPEBAE