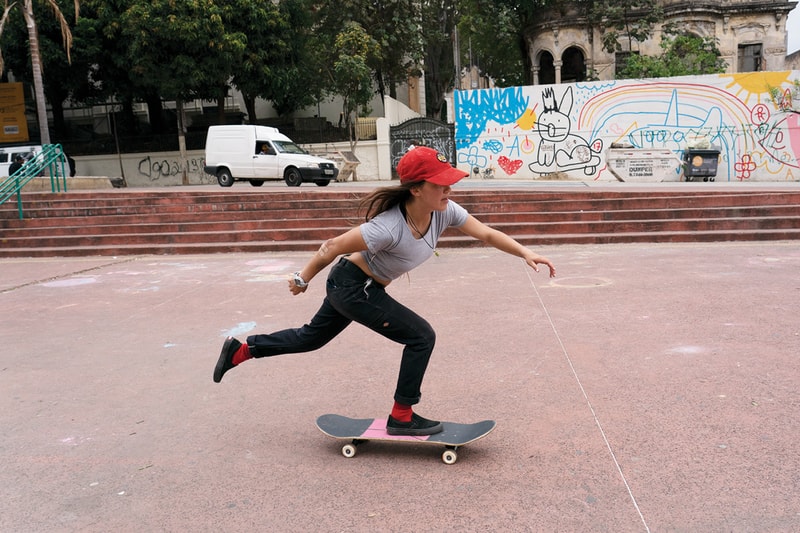 Vans will host a new series of women's skate workshops worldwide from Saturday, March 9, beginning at House of Vans London. Following an online ballot, 90 lucky women have been selected to attend a private Girls Skate Camp alongside Vans ambassadors Lucy Adams, Amy Ram, Helena Long and Shani Bru. Guests will receive a fresh pair of Vans and learn how to set up their first board, followed by brunch in the underground café.
From 3 p.m. onwards, doors will be open to the general public with an open Skate Jam and Best Trick Competition powered by Vans' Vanguards ambassadors Adams, Ram, Long, and Bru. The space will be filled with London-based skate collectives and the city's independent female traders joining a Street Market and pop-up street course where House of Vans instructors will run open skate clinics.
The Gallery space will share the action with a photographic retrospective looking back at the most powerful females in the world of pro-skating, while House of Vans Workshops will be on all afternoon, soundtracked by live DJs and bands. The evening will commence with a screening of the skate imprint's Vanguards campaign film in the House of Vans' 110-seat cinema room.
Find out more about the event on Vans' site.
House of Vans London
Arches 228-232
Station Approach Road
SE1 8SW
Click here to view full gallery at HYPEBAE