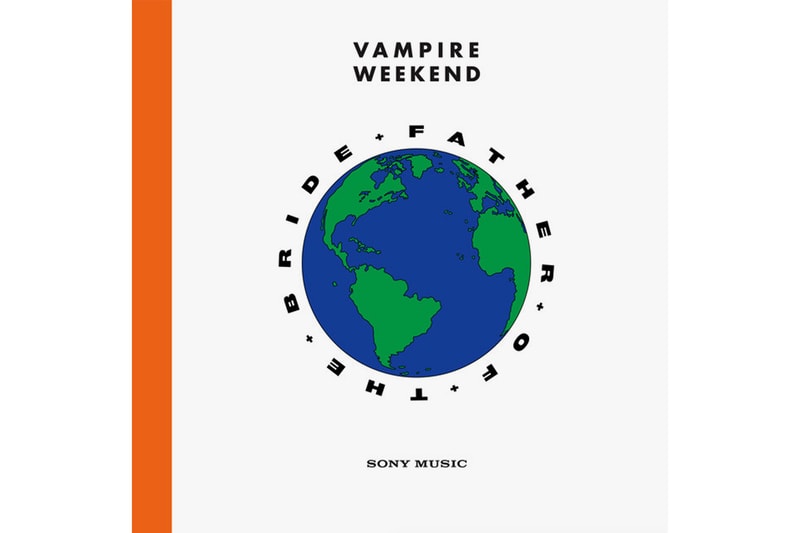 Vampire Weekend is no mere blip on the radar. The iconic indie group, consisting of frontman Ezra Koenig and multi-instrumentalists Chris Tomson and Chris Baio, have drudged a tumultuous road since first forming in 2006, developing a rigorously electrifying ethos that propelled them into the limelight with their 2008 eponymous debut. With a vastly changing music industry fast enclosing, the rock industries future is broiling with a sense of dubiousness – around an uncertain future. But it was the trio of Ivy League graduates who ultimately revived much of what we now know and classify as the current generation indie rock, developing an eclectic range of musical sensibilities that melded old and new. In 2010 the group released their second album, Contra, finding universal acclaim from nearly every publication. 2013's Modern Vampires of the City shared a similar outlook, with many believing it to be the most well-rounded and cohesive project yet. After taking a breather for the past six years the band is back with an equally promising album, Father of the Bride.
Father of the Bride relishes in much of the same sonic traits that fans and audiences have come to love the band for over the past decade. It effortlessly blends deeply-thematic lyricism against brightly orchestrated instruments. It is playful and airy, it is emotional, and it is intimate – done so in a way less serious than previous releases. Enlisting The Internet's Steve Lacy and pop-family HAIM's Danielle Haim for heavy-handed additions, much of the tracks relish in newfound taste and influences for the group. In many senses the trio has allowed for more room to play around, it's less centric to seriousness as it is to light-hearted fun. But in many ways this leads to a sense of contradiction within the project, while all is gushy with Koenig's delivery and Biao and Tomson's instrumentation, much of the song-writing still dives into sociopolitical contexts that are remarkably serious. Love song "Married in a Gold Rush" takes aim at America's political discourse, "Harmony Hall" dives into the recent resurgence of antisemitism, and "Sympathy" remains allegorical in its spotlighting of xenophobic hate speech.
Vampire Weekend's latest project ultimately has dived into a new realm for the band, marked by an era of digitization where everyone is closely connected yet still far from one another – influences are a mere click away. There's no real central theme to the sonic landscapes output by the trio here, staccato'ing across various sub-genres while playfully spinning romantic songs into a sense of sociopolitical commentary. Regardless of this, the band's return is a welcomed one, and their new album, Father of the Bride, is a fresh take on the current musical climate.
In case you missed it, Jonah Hill directed the group's music video for "Sunflower" featuring Steve Lacy.
Click here to view full gallery at HYPEBEAST