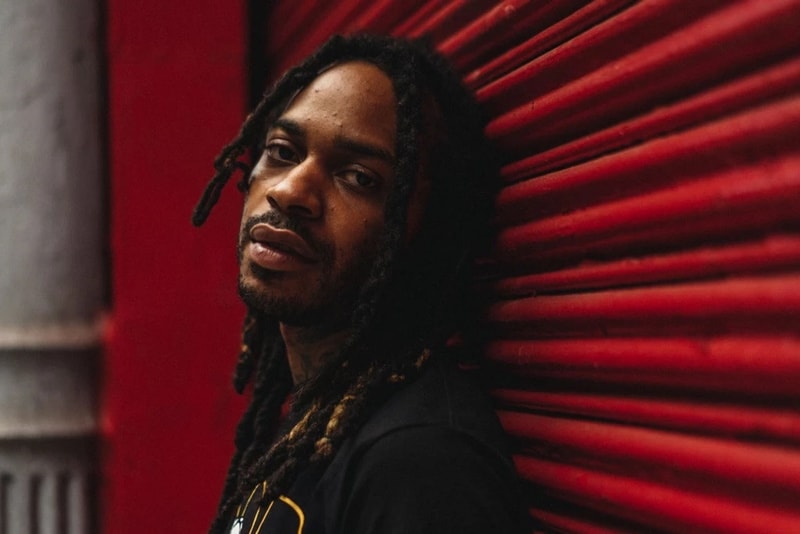 Towards the end of April, Valee reconnected with his go-to producer ChaseTheMoney for a new single titled "You & Me Both." Now, the fast-rising Chicago rapper is blessing his fanbase with a surprise EP known as Runnin' Rich.
Made up of seven new original records, Valee's Runnin Rich EP boasts guest contributions from fellow Chicago rappers G Herbo, Vic Mensa and King Louie. When it comes toRunnin Rich's production, Rio Mac, Young God, ChaseTheMoney, Narcowave and TYMadeIt are all credited with crafting its sonic backbone, with Valee also showcasing his own production skills. This latest multi-track offering from Valee also serves as the follow-up to last year's GOOD Job, You Found Me EP.
"We've been putting out music for about three years, but I started knowing I wanted to start trying to rap or make beats before then. I wasn't comfortable, and didn't really release anything or really make anything I liked until a couple years ago," Valee previously explained to Rolling Stone, sharing some insights into his back-story as a recording artist and rapper. "Really, I'm into cars. So every time I would drive my car I would have to have music to play. That's kind of the only reason I kept up to date on music. It was liking to drive, liking cars … I always like putting my all into everything. Everything turns out good. Whether it's rewrapping a couch or whatever, I just think about it a lot — a lot — and then I do it. And it always turns out good … I used to listen to Cash Money and a lot of Project Pat. I used to listen to whoever had the best production or beats, or whoever was hot. Whoever you could ride around the neighborhoods with loud music, who the cars wanted to hear, with loud speakers and loud bass in the trunk."
You can stream Valee's new studio project Runnin' Rich below.
For more, revisit Valee and DRAM's ChaseTheMoney-produced collaboration "About U."
Click here to view full gallery at HYPEBEAST