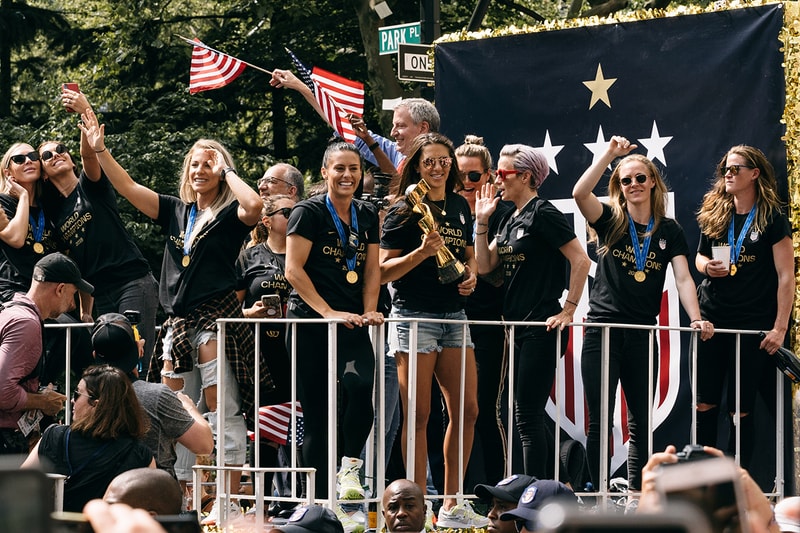 Amid claims and lawsuits from the USWNT of gender discrimination in the form of unequal pay and public outcry surrounding the controversy, USSF president Carlos Cordeiro has released a statement addressing the issue for the first time since the US won the Woman's World Cup earlier this month.
Cordeiro claims that after an extensive analysis of financial data – reportedly verified by an independent accounting firm – over the past 10 years, the Federation has found that in fact, the USWNT earns more than the USMNT. More specifically, between 2010 to 2018, the women's players were paid $34.1 million USD by the USSF in salaries and bonuses, over the lesser $26.4 million USD paid to the men's team. Cordeiro also highlights that the figures there do not take into account FIFA World Cup bonuses, which if included would place the USMNT on top with $41 million USD over the women's $39.7 million USD, but he argues that the USSF should not be held accountable for FIFA's unequal prize money between the genders. In fact, the USSF president claims he has continuously pushed FIFA president Gianni Infantino to close this prize pool gap to remedy gender discrimination.
Despite his sentiments, Cordeiro's statement has since attracted much criticism. Taking the helm is Molly Levinson, spokesperson for the USWNT, who called the report less of a "clarification" and more so a "ruse." She continues:
"Here is what they cannot deny: For every game a man plays on the MNT, he makes a higher base salary payment than a woman on the WNT. For every comparable win or tie, his bonus is higher. That is the very definition of gender discrimination. For the USSF to believe otherwise is disheartening, but it only increases our determination to obtain true equal pay. If the USSF cannot agree to this at the upcoming mediation, we will see them in the court of law and the court of public opinion."
Popular sports blog Deadspin has also criticized Cordeiro's assessment, calling his numbers "dubious." The publication points out that Cordeiro questionably focuses on guaranteed pay over actual pay, and more unfairly includes club pay for the women's players whilst excluding those earnings for the men's players.
These criticisms haven't gone unheard and definitely are not without support. Aside from public backlash against the USSF – such as the "equal pay" chants in Lyon right after the Women's World Cup final – numerous Senators and House Representatives have already introduced bills to withhold federal funds from the USSF in order to co-host the 2026 FIFA World Cup alongside Canada and Mexico.
Stay tuned as the story develops as there are still lawsuits still up in the air and fresh bills in the Senate and House.
Elsewhere in sports, PUMA has announced a partnership with Manchester City manager Pep Guardiola.
Click here to view full gallery at HYPEBEAST