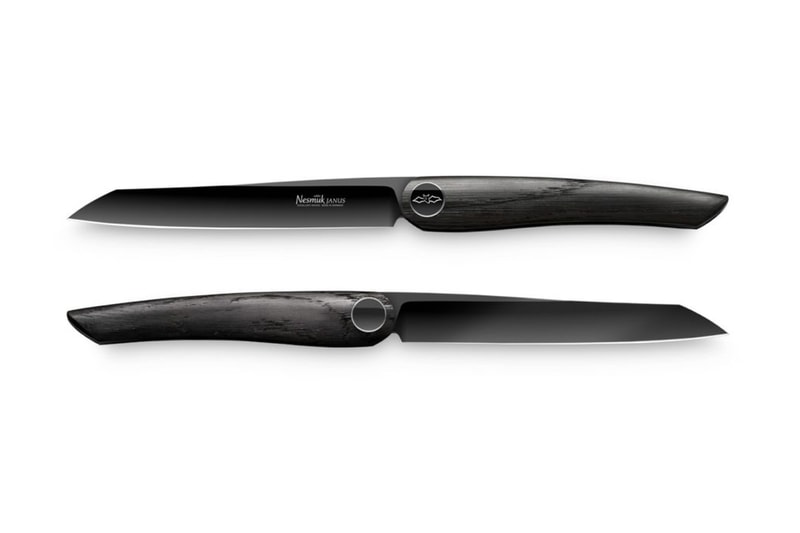 The search for a perfect steak knife is over: meet the Nesmuk JANUS steak knife. Made in Germany, the knife features a 115mm blade constructed from a unique nitrogen-blended alloy — Niobium steel — with a black DLC-coating, the amorphous carbon layer provides extreme hardness and scratch resistance to the blade. With a hardness of 60 HRC, it can easily cut through any meat without ripping or tearing, all the while looking sleek and elegant.
Down to the grip, Nesmuk offers four different high-quality wood finishes, with black bog oak being the signature look (along with a bigger price tag). The other wood options include grenadilla, desert ironwood, and olive wood. For a closer look at all four finishes, check out the gallery above.
The Nesmuk JANUS steak knife 2-piece set is now available over at the brand's website, retailing for €546.22 EUR (approximately $614 USD) for the bog oak model and €495 EUR (approximately $557 USD) for the other three. Each pair comes with a pristine matte black box and a certificate of authenticity.
And if all this steak talk has opened up your appetite, head over to McDonald's as they bring international menu favorites stateside.
Click here to view full gallery at HYPEBEAST