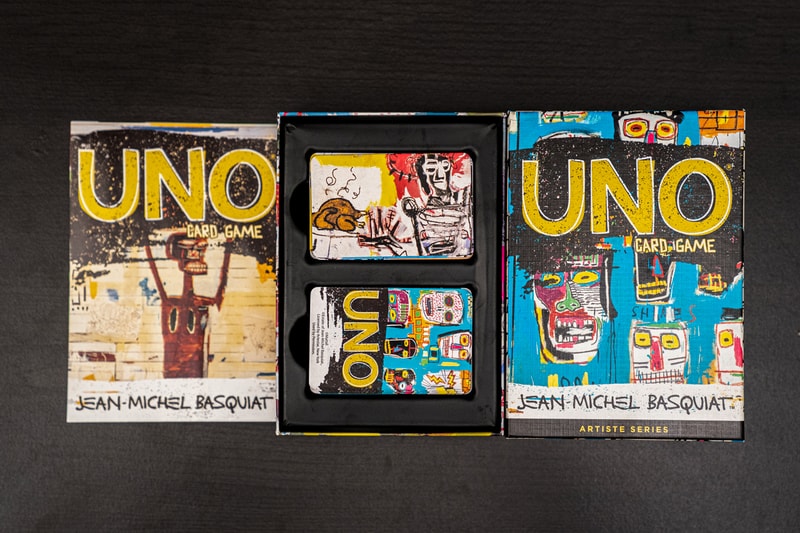 Working in partnership with Artestar — an agency representing high-profile artists, photographers, and designers — the card game world's household name UNO has created an Artiste Series featuring some of the most iconic masterpieces in the art world, and kickstarting the series will be a Jean-Michel Basquiat-themed UNO pack.
The first deck of the series will offer 112 cards crafted from high-quality card stock or in a premium linen finish option, all showcasing Basquiat's seminal work such as Bird on Money and Self Portrait of a Heel. As an added bonus, UNO has included four double-sided "Artiste Extra" cards not intended for gameplay that come together to form a Basquait painting.
Whether you're a fan of UNO, an art aficionado, or just love Jean-Michel Basquiat, the first release for UNO's Artiste Series is definitely a collectible you can't miss. The special deck will be available at Macy's online store and retail locations, going for $20 USD.
For more gaming news, check out the new Need for Speed Heat trailer.
Click here to view full gallery at HYPEBEAST