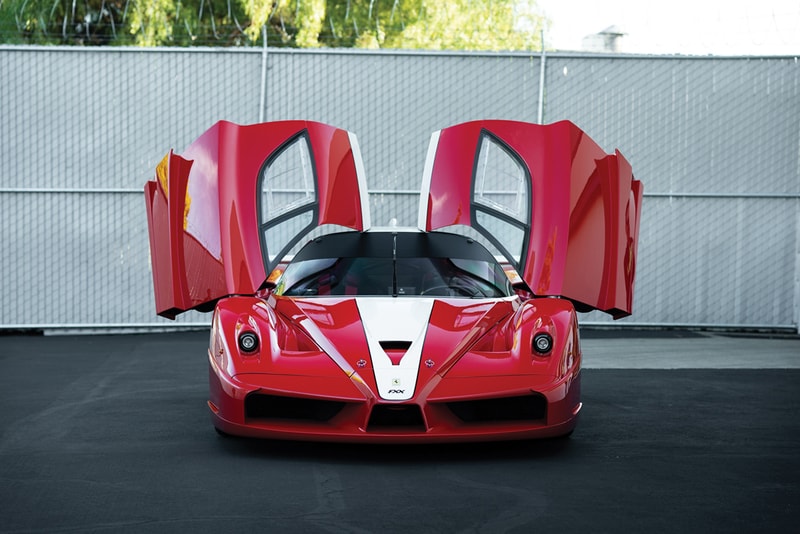 It's one thing to own a Ferrari automobile; it's another thing entirely to own one of the Italian company's track cars with a "XX" badge. For those in the know, a rare opportunity has emerged, with a 2006 Ferrari FXX surfacing through Sotheby's.
Only the most dedicated Ferrari collectors are ever able to get their hands on these cars, as potential buyers must be invited by Ferrari itself to even have an opportunity to purchase a used version. Even then, the XX cars aren't street legal, so the opportunity to take them for a spin only comes when Ferrari invites the owner to one of its private events held at reserved racetracks for XX Programme members. Proper details about this car haven't yet been divulged by the auction house, but it's important to note that this particular model was the first car introduced in the Italian automaker's XX series, making it even more covetable.
Only 30 iterations of the initial FXX were ever produced in various colors; this one is a striking red offset by white stripes. The all-black is replete with racing bucket seats, carbon fiber on the dash and an alcantara-wrapped steering wheel. It comes complete with its ultra-powerful 6.3-liter v12 engine, capable of reaching 4789 hp at 8,500 rpm. Though it hasn't been confirmed by the previous owner or Sotheby's, it can be assumed that the car's new owner will be granted entry into the XX Programme, where they'll be able to race their new prize at one of the exclusive Ferrari events held across the globe.
Whether you've got the finances to make the car yours or you simply want to admire, head to Sotheby's auction site to check out the dream car. Check out Top Gear's Michael Schumacher pushing the FXX-K to its limits below.
Recently, Ferrari launched the powerful, road-ready Hybrid SF90.
Click here to view full gallery at HYPEBEAST