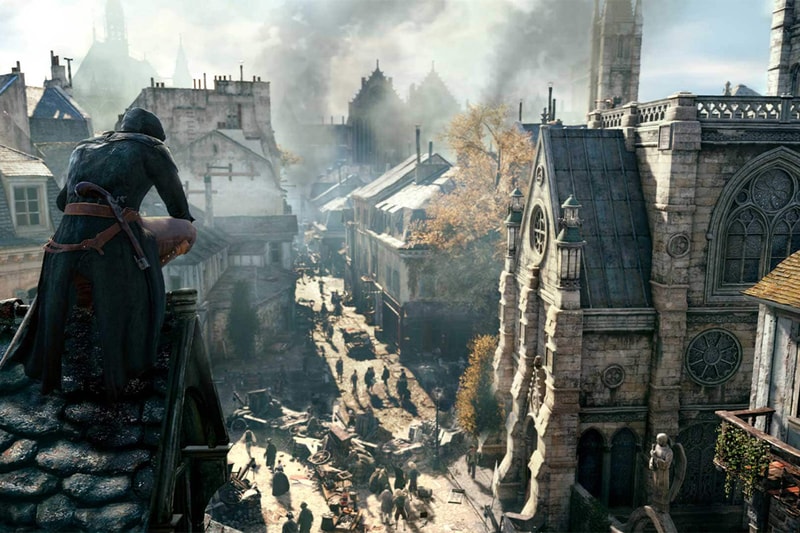 French video game company Ubisoft is standing in solidarity with its fellow Parisians in the wake of the blaze that damaged the Notre Dame Cathedral earlier this week. In a statement posted on their website, the company announced a €500,000 EUR (approximately $563,012 USD) donation for the restoration of the Cathedral, encouraging its patrons to join the cause.
Ubisoft is also offering everyone a chance to "experience the majesty and beauty of Notre-Dame" by giving Assassin's Creed Unity for free on PC. "When we created Assassin's Creed Unity, we developed an even closer connection with this incredible city and its landmarks – one of the most notable elements of the game was the extraordinary recreation of Notre-Dame," the statement read. Additionally, artists for the game spent two years studying the edifice's appearance down to each stone and could eventually be useful in the Cathedral's reconstruction.
In other good news, it appears at least some of the priceless artifacts from inside the cathedral have also been spared. On Thursday, 16 religious statues had been removed from the peak for the first time in over a century to be taken for cleaning and therefore escaped the blaze. The statues represented the 12 apostles and four evangelists.
Other major companies such as Apple, Groupe Artemis, Badoo and Walt Disney have all pledged millions in donations as well. Notre Dame Cathedral was hit with a fire on the evening of April 15, destroying its wooden roof and the spire that was installed in the 19th century. Its main structure and bell towers, thankfully, were spared from the blaze.
In other design news, Hasbro is bringing back its retro Star Wars figures.
Click here to view full gallery at HYPEBEAST