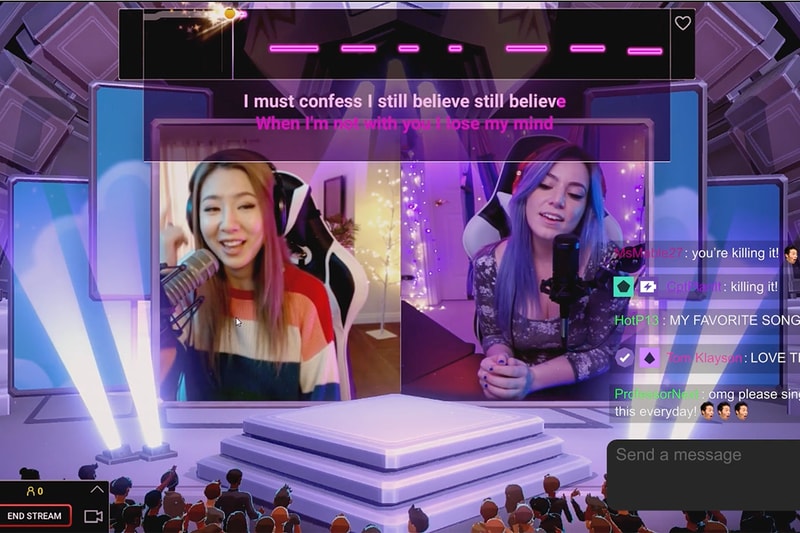 Amazon's streaming service Twitch has just released a new, completely free-to-play karaoke game. Aptly titled Twitch Sings, the game was co-developed by Twitch and music-game makers Harmonix — which was responsible for Rock Band — and was announced last October during the opening keynote of TwichCon.
The game currently has almost 2,000 songs in its library, with Twitch looking to expand on this number over time. Twitch users can link the game directly with their accounts so there's no need of any third-party software; all you need is your normal Twitch streaming gear. Aside from solo streaming, the game also supports duets, although one player has to sing one part of the duet and upload the saved recording for the other player to then record his or her part, which are later combined.
Like other games, players in Twitch Sings will earn XP and coins as they progress, which can then be used to level up and buy new in-game items. Twitch has also stated that while the game is currently free-to-play, the company may add micro-transactions for premium items later on.
Twitch Sings is now available. Head over to the Twitch Sings site to download it for PC.
And in other gaming news, Playstation is now letting users change their PSN IDs.
The curtain's up and the stage is yours. Twitch Sings is now available to everyone: https://t.co/WXUdijDKhB pic.twitter.com/jOYgjSOhI6

— Twitch (@Twitch) April 13, 2019
Click here to view full gallery at HYPEBEAST