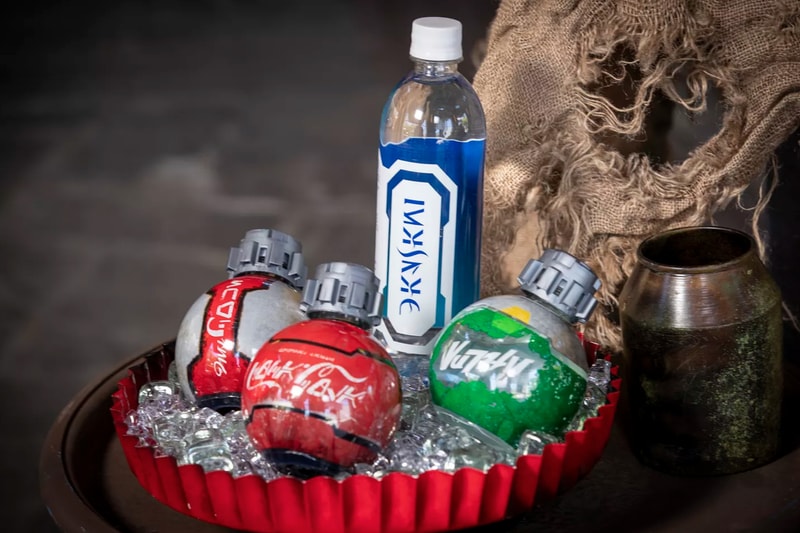 For fans looking to take a piece of Star Wars: Galaxy's Edge with them as a souvenir, Coca-Cola and Sprite's "thermal detonator" bottles may not be the best choice.
According to CNN, the bottles shaped like bombs have been banned by the TSA and will not be allowed on flights, either in carry-on bags or checked luggage.
News of the ban first broke out when a traveler tweeted @AskTSA account, "I know these look dodgy, but can they be packed in suitcase? Thanks." The response given was, "Thanks for asking! Replica and inert explosives aren't allowed in either carry-on or checked bags." The ban was also confirmed by a TSA public affairs representative Thomas Kelly to USA Today.
In the films these "thermal detonators" are "grenade-like weapons that pack tremendous explosive power into a small sphere, and are used by bounty hunters and military forces such as the Empire's stormtroopers," according to the franchise's website. The Coca-Cola, Diet Coke, and Sprite bottles feature logos which have been translated into Aurebesh and cost $5.49 USD.
Star Wars: Galaxy's Edge is currently open in Disneyland and will open in Walt Disney World today.
In related news, these are the 15 most exciting projects we learned about from Disney's D23 Expo.
@AskTSA I know these look dodgy, but can they be packed in suitcase? Thanks pic.twitter.com/4uILLMX3eL

— Ash Best (@DarkAshNet) August 13, 2019
Click here to view full gallery at HYPEBEAST