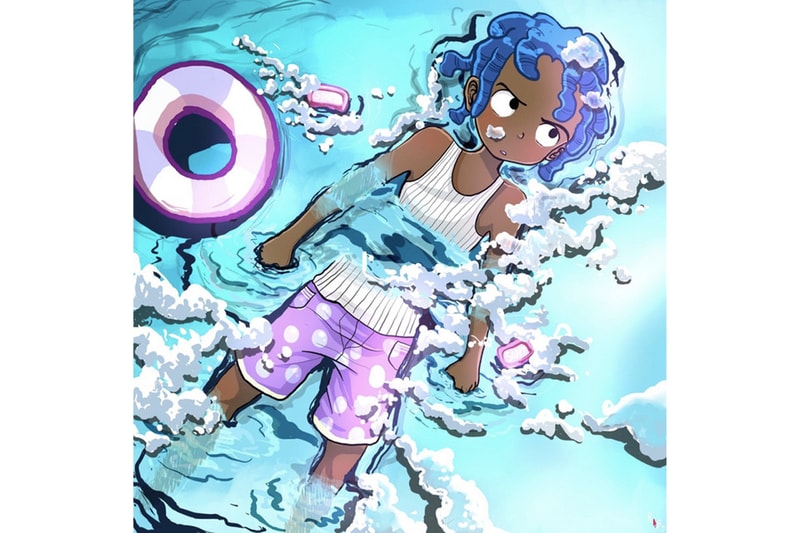 TisaKorean has followed up on the release of "Spongy" and "Double Dare (Soapy Anthem)" with the release of his sophomore album, Soapy Club.
The viral dancer-come-rapper from Houston, Texas is known for creating some of the most influential songs surround the #woahchallenge dance phenomenon. He began his career as a dancer, who would create songs alongside his friends to dance to. TisaKorean's approach to dancing and music is inspired by the "jiggin" dance style of Houston, and he later went on to become a record producer, delivering hits such as "Werkkkkkkk" and "Dip."
TisaKorean's 18-minute long, nine-track album is packed with short bursts of ad-libs, quick-firing backing beats and lots of references to the music and "jiggin" dance culture that inspires him. The standout track from Soapy Club is "Watermelon Booty," featuring a beat reminiscent of early '00s rap similar to Pharrell's base knocking — aka "wide music" — sound.
You can stream TisaKorean's Soapy Club on Apple Music and Spotify below.
In other news, JAY-Z has become the sixth artist to have 100 solo appearances on the Billboard Hot 100 chart.
Click here to view full gallery at HYPEBEAST