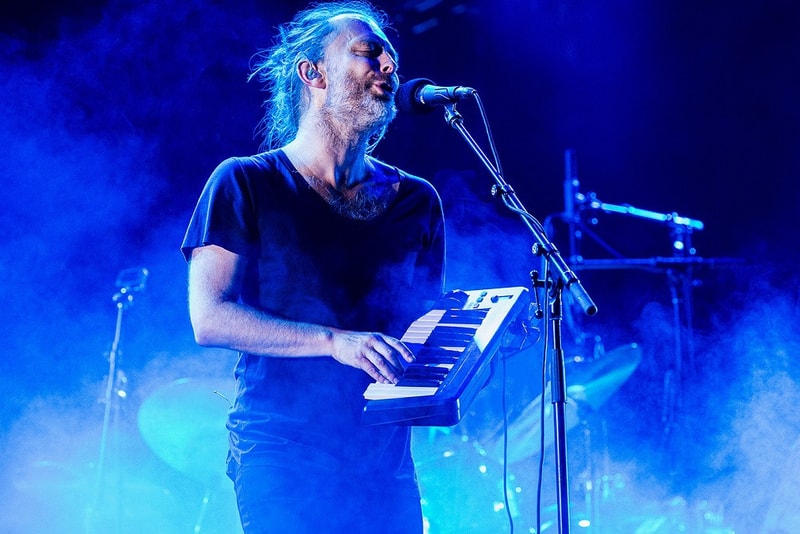 Along with the release of his new, Paul Thomas Anderson-directed short film, Thom Yorke is also unveiling a brand new, full-length solo album titled ANIMA.
The Radiohead frontman's new ANIMA LP features nine new tracks and was written entirely by Thom Yorke and produced by his close collaborator and go-to producer Nigel Godrich. Yorke's ANIMA project serves as the follow-up to his 2014 full-length Tomorrow's Modern Boxes, making this his first new solo project in five years. A few songs from ANIMA, such as "Not the News," "Traffic," and "Dawn Chorus," also served as the primary soundtrack for the album's accompanying short film.
"My goal is, honestly, to carry on finding in my places where I don't fully understand what's going on," Yorke recently told Radio Milwaukee when questioned about his motivations for creating new projects like ANIMA. So, where I'm out of my depth. What I don't want to do is be creating music and think while I am creating it, or whatever I am doing, if it is my terrible pictures, or writing or whatever…What I don't want to do is be sitting there thinking how wonderful it is. At that point—that is the moment I will give up."
You can stream Thom Yorke's latest studio album ANIMA below via Apple Music and Spotify, and log onto Netflix to check out the ANIMA film. Yorke originally revealed plans for his new LP last week.
For more, revisit Thom Yorke's other recent solo compositions, "Don't Fear the Light" and "Gawpers."
Click here to view full gallery at HYPEBEAST