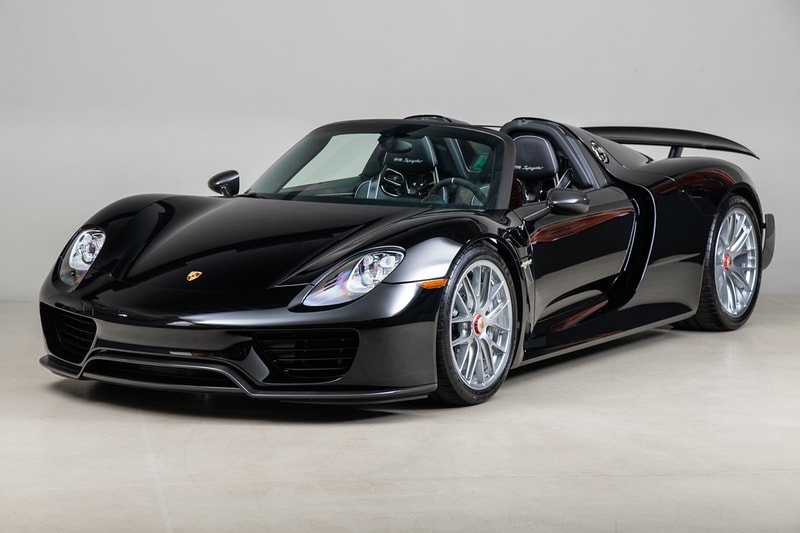 The Porsche 918 Spyder is undoubtedly one of the German sports car manufacturer's most incredible creations, combining a race-derived 4.6-litre V8 with an electric drivetrain to deliver 875hp and 944 lb-ft of torque. Hitting 60mph from standstill in just 2.4 seconds and carrying on to 214mph, you'd be hard pushed to find one of the limited edition Porsches unused.
However, Canepa (who specialize in selling Porsche models) have just listed a price-on-request Porsche 918 Spyder Weissach Pack with just 628 miles on the clock. Around 1/4 of the 918 Porsche's built were fitted with the weight-saving, $84,000 USD Weissach Package, which tweaks the hypercars construction by adding magnesium motorsport wheels, lighter brake design, titanium bolts in the chassis, and unique rear carbon fibre spoilers.
Offered in Onyx Black with silver accents and carbon fibre trim inside and out, this super-special supercar could sell up into the millions. A similar model with 1,256 miles is currently listed for £1.3 million GBP (approx. $1.7m USD).
Head to the Canepa website to take a closer look at the ultimate Porsche road-racer.
For more mint-condition low-milage masterpieces, check out this immaculate 1993 Mazda MX-5 with just 9,000 miles on the clock.
Click here to view full gallery at HYPEBEAST