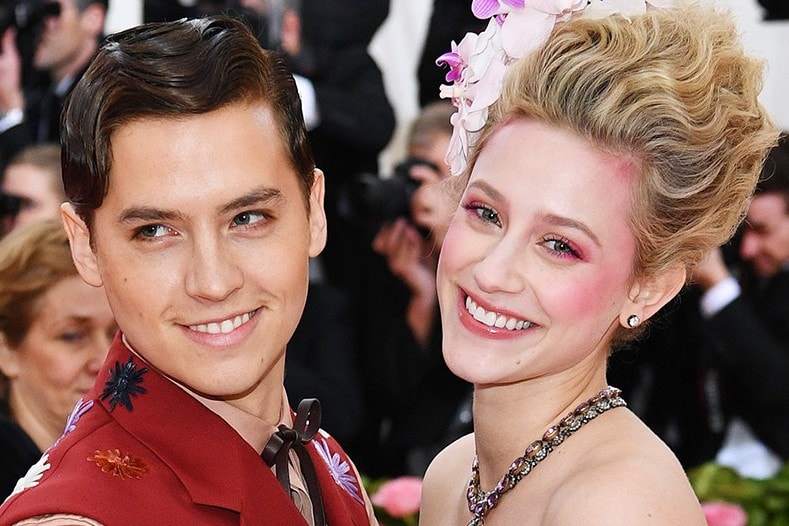 After circulating rumors about Lili Reinhart and Cole Sprouse's breakup, the two Riverdale stars now appear in a romantic, dystopian-themed photoshoot in W Magazine. Titled "Screen Saviors," the imagery shows off the best fall fashion looks while Cole Sprouse and Lili Reinhart tell a narrative of a fictional post-apocalyptic world where they are lovers. The W Magazine spread is accompanied by an interview in which the two of them were interviewed separately.
In the interview, Cole Sprouse said:
"Lili is an incredibly talented individual who speaks for herself and deserves her own voice box in every single way. That alone is justification enough for me to do it like this. I don't think we're weaving two different narratives here."
He later on adds, "In all honesty, my own happiness and her happiness come before caring about what people are saying."
Lili Reinhart talks about the past few years, going from eating 7-11 hot dogs to being recognized on every street corner. The rising star has always been open about her social anxieties and speaks on how she is grateful that Cole has encouraged her to keep parts of her life private, saying:
"No one knows how long we've been together, and no one will until we're ready to say it. No one knows how we fell in love, except for our close friends and us. It's really special."
The cover story has fans questioning whether the speculations of Cole and Lili's split is true. Lili Reinhart posted the cover image on Instagram recently with the caption, "BREAKING: A reliable source has confirmed that none of you know sh*t," and Cole shared the same photo writing, "UNPRECEDENTED: Cole Sprouse and Lili Reinhart consume the flesh of 'reliable sources' to fuel their bacchanalian sex cult." The two are known to keep a low profile on their relationship, so it's safe to say that we can never really know unless they speak on it themselves.
Take a look at the social media posts below, and for more entertainment news, here are all the Netflix shows that are arriving in August.
Click here to view full gallery at HYPEBAE