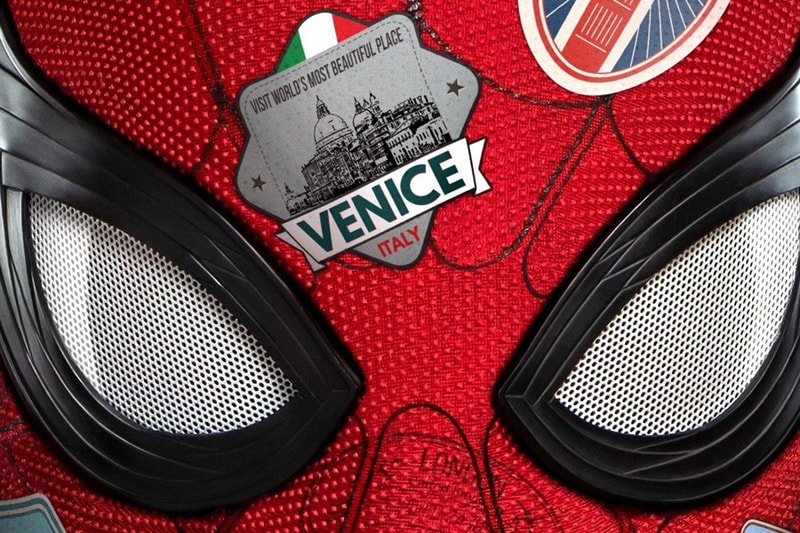 Get ready to stay glued to the screen all month, because the cinema will be chock-full of bangers this July. The first weekend of the month brings the return of lil Peter Parker as Spider-Man following his adventures in space during Avengers: Endgame. We'll also get to see the follow-up to director Ari Aster's horror hit Hereditary with MIDSOMMAR. A few weeks later we'll see Childish Gambino and Beyoncé in a live-action reimagining of the Disney classic The Lion King before Quentin Tarantino shows us the dark underbelly of '70s Hollywood a week later in his 9th film.
Over on TV, lil Millie Bobby Brown and friends return in Stranger Things 3 as it ushers out the final season of Orange Is The New Black, the old guard of Netflix. Check out the list below, ranging from some of the must-see releases to the more under-the-radar films and TV shows to look forward to in July.
Movies
Spider-Man: Far From Home (July 2)
Following the events of Avengers: Endgame, Peter Parker is mourning the loss of his mentor Tony Stark. He's also coping with the fact that life has moved forward five years following the snap. To get away from it all, Parker and his schoolmates take a field trip abroad, until Nick Fury tasks Spider-Man to team up with Mysterio (Jake Gyllenhaal) to take on The Elementals.
Why it's worth your time: It's apparently an essential if you're following all the MCU events, more-so than Homecoming was. And it's also getting stellar reviews according to Rotten Tomatoes. What's more, this is the first movie within the universe after the smash hit film Avengers: Endgame, setting the stage of things to come in Phase 4. The marketing pretty much writes itself.
Midsommar (July 3)
The film centers around a young American couple who travel to rural Sweden to join in on the "once-in-a-lifetime" festival to distract them from their failing relationship. Once there, it looks as if they need to depend on each other once again to survive the clandestine horrors of this seemingly friendly event.
Why it's worth your time: The film is coming from director Ari Aster and A24's Hereditary, meaning there's a lot to live up to. The auteur-driven horror genre has continued to build a foundation of stellar offerings for audiences, and A24 has solidified itself as the studio partly responsible for it. MIDSOMMAR will be no different.
Stuber (July 12)
When a mild-mannered Uber driver named Stu (Kumail Nanjiani) picks up a passenger (Dave Bautista) who turns out to be a cop hot on the trail of a brutal killer, he's thrust into a harrowing ordeal where he desperately tries to hold onto his wits, his life, and his five-star rating.
Why it's worth your time: This actually looks pretty hilarious. Bautista is always great when flexing his deadpan aloof shtick in Guardians of the Galaxy, and it looks like that vibe is going to carry over here. Now, this only works when pinned against a straight shooter. Luckily, Nanjiani fulfills the role very well in the trailers. He's a coward to boot, which should play well with Bautista's tough-as-nails persona.
The Lion King (July 19)
Do we really have to explain? Simba idolizes his father, King Mufasa, and takes to heart his own royal destiny on the plains of Africa. But not everyone in the kingdom celebrates the new cub's arrival. Scar, Mufasa's brother (and former heir to the throne) has plans of his own. In short, it's Hamlet with lions.
Why it's worth your time: Beyoncé writes her own ticket at this point, so it's fair to say a vast majority of folks with Beyhive friends in their lives will be enticed to tag along to see this. The other push to see this is because most folks who've seen the original now have kids of their own. Kids don't take well to watching films and shows they deem to be outdated. This CGI revamped look will make your kids give this near-perfect tale the time of day, and it will be a bonding moment for all. Shout out to Billy Eichner and Seth Rogen as Timon and Pumba. But it probably should've been Desus & Mero.
Once Upon a Time in Hollywood (July 26)
Set in Hollywood during the summer of 1969, the story follows DiCaprio as a former Western TV star named Dalton who, alongside his stuntman Booth (played by Brad Pitt), is struggling to make it in the seedy entertainment business. DiCaprio's character also happens to live next door to Margot Robbie, who plays Sharon Tate before and leading to her eventual death that year at the hands of Charles Manson.
Why it's worth your time: It's the penultimate entry in director Quentin Tarantino's slate of films, as he's gone on record of saying after ten movies he'd retire. As such, he's pulled in the likes of DiCaprio and Pitt who've starred in some of his best projects. He also chose a time in Hollywood to focus on that a student of film such as himself could really bite his teeth into. We're expecting a lot out but the landscape of cinema and critics has changed drastically since his 2015's The Hateful Eight.
SKIN (July 26)
A24's upcoming film that's not MIDSOMMAR, SKIN will showcase the true story of Byron Widner (played by Jamie Bell), a former Neo-Nazi who sees the error of his ways and turns against his white supremacist chapter to work with the FBI to take them down.
Why it's worth your time: The film is set to show Byron remove his tattoos and the inner workings of the white-power group, which has a real-life documentary focused on their chapter called Erasing Hate.
TV
Young Justice: Outsiders (2nd Half) (July 2)
In the first half of the season, Princess Tara is revealed to be a turncoat and a pair of fake Google VR goggles are connected to metahuman trafficking. The second half of the series is set to introduce popular villain Granny Goodness, a metahuman arms wars, as well as other heroes like Bart Allen, Wonder Girl, and Beast Boy.
Why it's worth your time: It's the series the DC Universe saved from cancellation. It's the closest iteration of the classic Teen Titans we're ever going to get, especially since their upcoming fight with their Go counterparts is going straight to Blu-Ray. And given how everything is building up, this season may very well be the last.
Stranger Things 3 (July 4)
It's 1985 in Hawkins, Indiana, and summer's heating up. School's out, there's a brand new mall in town, and the Hawkins crew are on the cusp of adulthood. Romance blossoms and complicates the group's dynamic. Meanwhile, the town's threatened by enemies old and new, Eleven and her friends are reminded that evil never ends; it evolves.
Why it's worth your time: This may be the last time Stranger Things explores the coming of age theme we've come to enjoy from the series because these kids are growing up. They're also getting all sorts of offers for their own shows and movies. If Netflix is smart, this will be the series' final season. If you've grown to love the kids of Hawkins, be sure to binge all of season 3 during 4th of July vacation.
Saint Seiya: Knights of the Zodiac (July 19)
This CG remake of Masami Kurumada's Saint Seiya manga/anime, Saint Seiya serves as a modern take on the story of the "Knights" who protect the reincarnated Greek goddess Athena from the evil Olympian gods.
Why it's worth your time: Yes, the animation and character designs are a bit jarring, but the first 12-episode season is set to cover the Galaxian Wars to Silver Saints arcs from the manga source material. And the updated Bronze Saint Cloths and Pegasus Meteor Fist look cool.
The Boys (July 26)
The show will focus on The Seven, a superpowered team of CIA agents who have come together to keep The Boys—a gang of corrupt and brutal superheroes—in check. Karl Urban's CIA operative Billy Butcher and his journey to recruit the team will be the show's primary focus.
Why it's worth your time: This is one of the raunchiest comic books ever and it is specifically made to subvert expectations. It's also been created by duo Seth Rogen and Evan Goldberg, who've done a faithful rendition of Preacher for AMC that's still going strong. Plus, Karl Urban in anything superhero is always great. We're still holding out for a Dredd series on Netflix.
Orange is The New Black (Season 7) (July 26)
Taystee got pinned for murder and Piper is finally out of prison following her marriage in jail to Alex in the final season of Orange is the New Black. Maybe the series will finally end with her finally writing the book that the series is based off.
Why it's worth your time: This is the show the activity "binge" was predicated on. It was Netflix's first original series hit, and now it's going away. A lot of people do not watch the show anymore, mostly because, hey, shouldn't Piper be out of jail by now? She was only in prison for a year in real life! But a lot of folks watched this in its prime and now it's ending. I think this is a fine time to hop back in with zero context from any season(s) you happened to have missed since you lapsed. The characters are loveable and iconic, seeing where their stories end though is the enticement to return to Litchfield.
Click here to view full gallery at HYPEBEAST