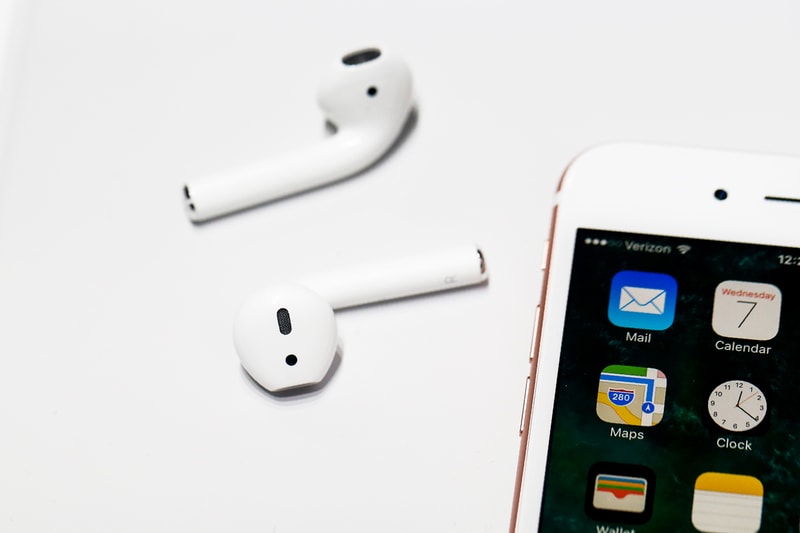 The Apple AirPods have taken the world by storm, demonstrating a mixture of style and efficiency that has transformed the earbuds into the premier fashion accessory of 2019. However, the quality of your earbuds should always be paramount, above any style concerns.
Now that students are getting an influx of "back to school" ads thrown at them, we thought now would be the best time to round up the best wireless earbuds around. The selections range in price, with options for those on a student budget as well as picks for those willing to pay top dollar for the most stylish, high-quality option — and of course the basic choice of the latest Apple product for those in the middle.
Read on for our recommendations for seven of the best wireless earbuds available right now.
Bang & Olufsen
Release Price: $350 USD
Bang & Olufsen is notoriously expensive, but usually it's justified, as the brand is known for delivering pristine sound products. These recently updated earbuds support Qi wireless charging and have improved battery life, for starts. Its charging case can hold up to 16 hours with of power and has an updated USB-C port. The pebble-shaped case itself also features a gorgeous premium leather design. Best of all, the connectivity issues from the previous pair have drastically improved, according to TrustedReviews, making the tonally balanced earbuds the perfect premium choice for those looking to step up their earbud game in sound as well as design.
Release Price: $229.99 USD
These premium earbuds successfully adapt noise-canceling technology, delivering an immaculate quality only rivaled by its over-the-ear counterpart. Although it utilizes an app for a bulk of its features, the app actively changes the earbud's Adaptive Sound Control feature according to the user's environment, adjusting its noise-canceling ability on the fly. When music is paused, the buds use microphones to increase ambient sound in order to hear things properly. The app also has an equalizer mixer for users to adjust presets to your liking.
It also has Google Assistance natively built-in and comes with an assortment of comfortable tips of cushion and a slick copper-top charging case with a magnetic pull. Sony's WR-1000XM3 showcase a ton of features that the Apple AirPods simply don't have, and for only a few bucks more, as Lewis from Unbox Therapy notes.
Apple
Release Price: $199 USD
The Apple AirPods set the standard of what wireless earbuds should deliver: style, quality, and useful features. However, being a standard in the market, the AirPod benchmark has been surpassed, with newer models from competing brands revealing more than a few flaws in the Apple product, such as its lack of an in-canal seal which makes them easy to fall out the ear and distorts sound quality. The minimal design may be visually appealing but also means they carry dirt and oil easily.
But these setbacks can all be disregarded due to the convenience of the AirPods being part of the Apple ecosystem. If paired with an Apple Watch and an iPhone, you barely need to pull out your phone for anything. All the features work in unison with each other, resulting in one of the best user experiences with any earbuds available. If you do choose to go with this model, it may be best to buy one before the tariff taxes kick in.
Samsung
Release Price: $129.99 USD
As Engadget notes right out of the gate, "unless you own one of Samsung's recent Galaxy handsets or an Android device, key features on the $130 USD Galaxy Buds won't be available to you." It has an Android app that features EQ presets, shows each bud's battery life, and an Ambient Mode to hear outside noises. The earbuds also boast multiple in-canal cushion tips for comfort and can wirelessly charge in its case from your Samsung phone itself. However, the buds can tend to feel a bit uncomfortable in-ear, and although its sound and call quality has been updated from its lackluster introductory rollout, there's no real Anrdoid ecosystem to flaunt like the Apple AirPods. However, its functions as a standard earbud make these a great alternative to most of the earbuds remaining on this list.
1More
Release Price: $100 USD
The new and improved 1More Stylish True Wireless improved its initial battery and chipset to produce an adequate alternative to some of the wireless earbuds currently available. The earbuds provide satisfactory bass depth, crisp vocals, and overall high frequencies that rival the potential of Anker's Liberty Air. However, they are pretty generic looking and not very comfortable to wear. Many customer reviews and CNET have noted that the earbuds sometimes suffer from Bluetooth connectivity issues.
Skullcandy
Release Price: $99.99 USD
Skullcandy has delivered a pair of comfortable wireless earbuds that come in several different colors, making them easy to pair with an outfit. The Push earbuds are surprisingly loud and deliver bass better than some over-the-head choices like The Rock's Under Armor headphones (and for half the price). Although there are no volume gestures, there are holds and taps that allow users to use your phone's voice assistants, pause music, and skip to the next track. However, songs have a tendency to skip because of its low Bluetooth reception. Pairing can begin to weaken and get static just by putting your phone in your pocket or being around too many folks in the street.
Soundcore
Release Price: $79.99 USD
These are probably the least flashy pair of earbuds on this list selection, however, it is the most affordable option and one of the best overall when considering its price point. Multiple taps and holds allow it to use functions on your phone without pulling it out, but there are no volume controls. Anker also says its battery life lasts roughly five hours, with an extra 15 hours in its charging case. Nonetheless, PCMag notes acoustics sound crisp, sub-basses and synths are punctuated and deliver vocal performances with pristine clarity.
Click here to view full gallery at HYPEBEAST