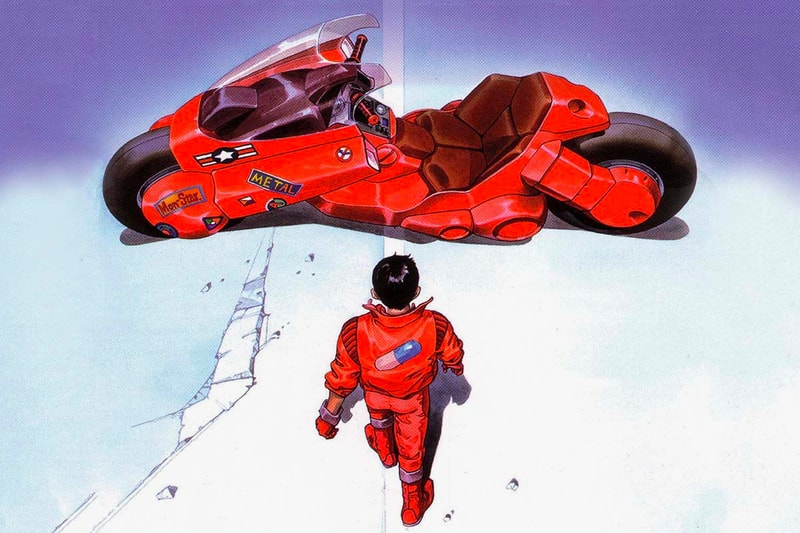 Last week it was revealed that the live-action film adaptation of Akira was still in the works after receiving an $18 million USD tax incentive to film it in California. With Warner Bros. and Leonardo Dicaprio's Appian Way set to produce the upcoming film, as well as being directed by Thor: Ragnarok director Taika Waititi, it has been shrouded in both controversy as well as anticipation. Now the initial film synopsis has been revealed, and evidently, many differences from the original Akira anime and manga have been noted.
The newly revealed synopsis for Akira comes from Production Weekly, a company that shares summaries of upcoming projects in Hollywood to industry professionals. Sharing the initial summary and plot breakdown via Instagram, Akira's live-action synopsis can be read below:
When a young man's telekinesis is discovered by the military, he is taken in to be turned into a super weapon and his brother must race to save him before Manhattan is destroyed by his powers. Kaneda is a bar owner in Neo-Manhattan who is stunned when his brother Tetsuo is abducted by Government agents lead by the Colonel. Desperate to get his brother back, Kaneda agrees to join Ky Reed and her underground movement who are intent on revealing to the world what truly happened to New York City 30 years ago when it was destroyed. Kaneda believes their theories to be ludicrous, but after facing his brother again is shocked when he displays telekinetic powers. Ky believes Tetsuo is headed to release a young boy. Akira, who has taken control of Tetsuo's mind, Kaneda clashes with the Colonel's troops on his way to stop Tetsuo from releasing Akira, but arrives too late. Akira soon emerges from his prison courtesy of Tetsuo as Kaneda races to save his brother before Akira once again destroys Manhattan island as he did thirty years ago.
Evidently so, many differences stick out. The setting has been changed from Neo-Tokyo to Neo-Manhattan, Kaneda is no longer a member of a biker gang, but rather will take on the role of a bartender, and Tetsuo is Kaneda's brother as opposed to his best friend. Aside from that, Tetsuo's powers seem to be the same, with the conflict between him and the military remaining intact. However, as is usual with early synopses, these details could change over the course of filming, which is set to begin later this year.
Waiti has previously noted that he hopes to adapt the manga as opposed to the anime, and wishes to keep the ethnicity of all the characters as depicted in the original. Let's hope he can carry on with the essence of the story as well.
What are your thoughts on the synopsis?
In case you missed it, Jackie Chan and Chris Tucker continue teasing their upcoming Rush Hour 4.
Click here to view full gallery at HYPEBEAST