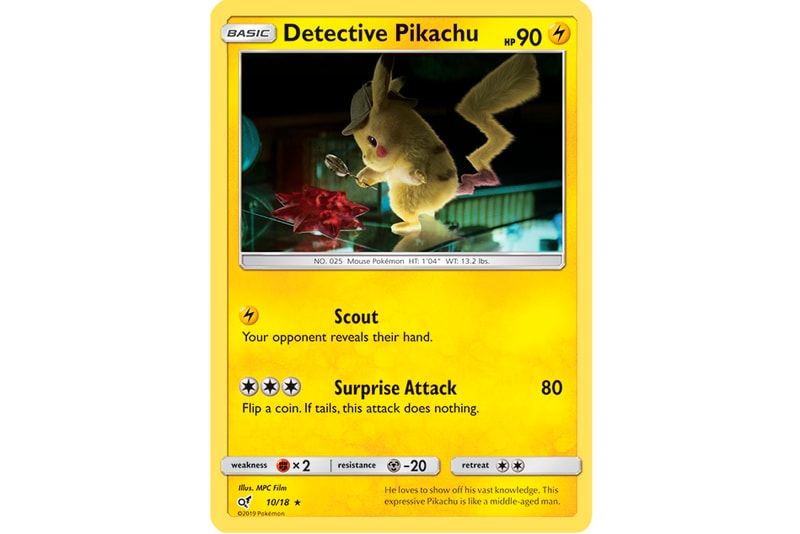 As a lead up to its first ever live-action film Detective Pikachu, The Pokémon Company released three new playing cards in mid-February. Now building on the popular release, a special Pokémon TCG expansion pack is up for grabs.
Along with Mr. Mime, Jigglypuff and Psyduck, depicted as their CGI live-action counterparts in the film, Charizard, Mew two, Detective Pikachu and more have been added. These new cards will be sure to cause a frenzy amongst fans, considering the Pokémon appearances in the trailers have been more than welcomed.
Head over to pokemontcg.com to view and purchase the new cards now.
Detective Pikachu, based on the Nintendo 3DS title of the same name, will center around 21-year-old Tim Goodman played by Justice Smith as he searches for his missing father. Along the way he stumbles upon a talking Pikachu, voiced by Ryan Reynolds, and together they face the perilous journey together. Look for the live-action film to land in theaters on May 10.
In related news, Detective Pikachu introduces legendary Pokémon in latest clip.
Click here to view full gallery at HYPEBEAST