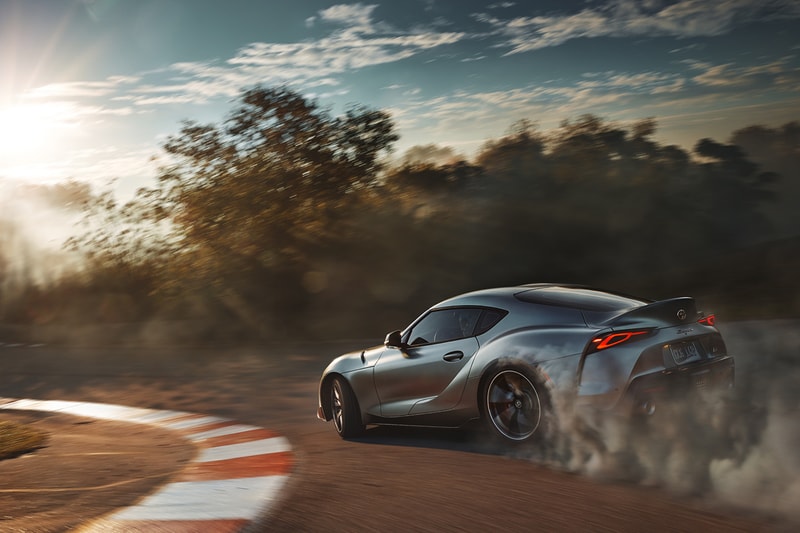 While the reviews for the all-new 2020 Toyota Supra have been mostly positive, the car's largest drawback came in the form of the lack of a manual transmission option. Now, Toyota has seemingly begun to rethink this decision.
For enthusiasts, a manual transmission allows the purist drivers to enjoy the car's true potential in drivability and engagement. The car debuted and launched exclusively with an 8-speed automatic however, leading many to discount the car's true focus towards drivers. Automobile Magazine spoke with a Toyota representative who stated that the option may not be impossible, but not a route the company feels confident in:
"We may have heard a time or two (or more) that there's a desire for a manual transmission in the Supra. However, we're confident in the performance of the current setup… We feel it's the optimal combination for the U.S. market at this time and we're anxious for customers to drive the new Supra and experience it for themselves. We'll be sure to check back into the conversation at that time and see what people have to say."
Further hope for the transmission is supported in the fact that the entry level BMW sDrive20i Z4 — the car in which the Supra's chassis is based off of — comes standard in a 6-speed manual, but no word on the upcoming Z4 cars with straight-six cylinder engines. Nevertheless, fans must surely be happy to hear that Toyota is at least entertaining the idea of catering back to the enthusiasts.
The 2020 Toyota Supra is the Japanese car maker's return of the heralded Supra sports car that left the market almost 20 years ago. The engine is rated at 335 horsepower and manufactured by BMW, along with many of the electronics, chassis elements, internals and more. The 2-door coupe will arrive in multiple editions as they begin hitting dealers later this year.
In other automotive news, BMW has also created an e-scooter that's capable of 12mph and is priced at $895 USD.
Click here to view full gallery at HYPEBEAST