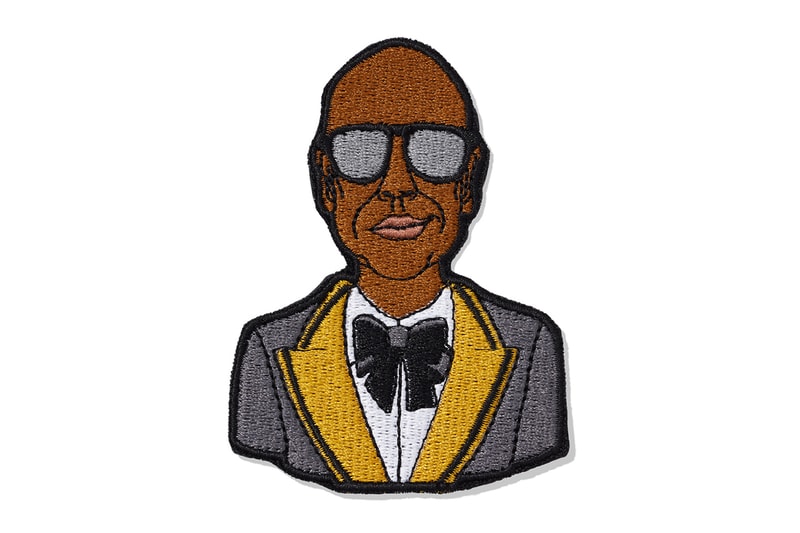 This year's Met Gala was accompanied by the debut of The Met Store's limited-edition "Camp Collection" capsule that included the works of 14 different designers. While people like Virgil Abloh and Marc Jacobs were enlisted in it, the Costume Design Institute is returning for another round of merch, this time made up of cartoonish collectibles of some well-known designers.
The latest assemblage encompasses glossy enamel pins, detailed patches, tote bags, T-shirts and zip pouches. Spotlighting the drops is a patch of Dapper Dan, dressed in a black tux and a big bow tie. The Harlem designer is seen with wide-framed sunglasses resting above a minute grin. This along with its enamel counterpart comes packaged on a white sheet with tongue-in-cheek words that say "DAPPER DAN-DY." Another caricatured individual is Karl Lagerfeld. The former creative director of Chanel is depicted in his usual three-piece suit — a slight side profile of him is outlined next to the words "C is for CAMP" over a white tee and tote bag. Other luminaries like Alessandro Michele, Anna Wintour, Jean Paul Gaultier and Susan Sontag make their appearances in the capsule as well.
Available at The Met Store in New York, as well as its website, the latest assortment of merch will be up for $10 USD, for the pins; $10 USD, the patches; $25 USD, zip pouches; $35 USD, tote bags; and $38 USD, for the T-shirts.
In other related news, check out some of the best-dressed celebrities to walk the red carpet at Met Gala 2019.
Click here to view full gallery at HYPEBEAST