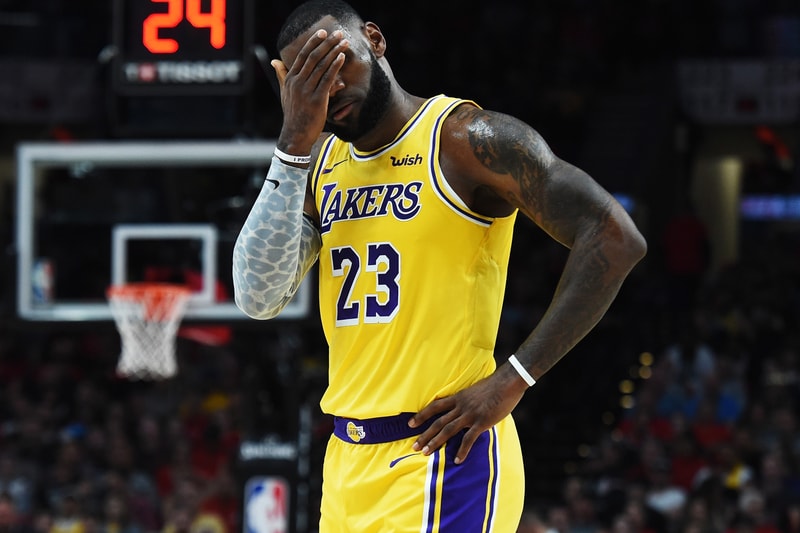 According to a report, the Los Angeles Lakers were forced to call a players meeting to ask LeBron James to refrain from reacting to his teammates' mistakes during the season.
After a string of memorable sports moments, most notably when J.R. Smith tried to dribble out the clock in a tied Game 1 of the NBA Finals, LeBron and his fellow Lakers sat down to talk about his in-game mentality. The players-only meeting organized by Rajon Rondo came after LeBron publicly discussed his team's desire to reach the playoffs and noted that most of the team had never made it to the postseason.
Catch a cut from the report, which reveals that reacting to teammates' mistakes has been something LeBron James has worked on his whole life.
"The meeting in Memphis was a retort of sorts. In what became an open forum, several players spoke up. Players focused on James' inconsistent body language throughout the year. The four-time MVP copped to the critique, telling his teammates that, in essence, cutting out behavior like slumped shoulders and sideways glances has been something he has tried to work on his entire career."
For more sports news, Lonzo Ball recently covered up his Big Baller Brand tattoo amidst his potential Nike switch.
Click here to view full gallery at HYPEBEAST