Remember the lick-and-stick stamps that came on every wrapper of Fruit Stripe gum? Or the sheet of pop-star photos that used to hide inside the binding of every J-14 and Tiger Beat? Temporary tattoos might sound like cause for nostalgia, but far from being a relic of the past, they're actually cool again — especially among the festival-going crowd.
Thankfully, the temporary-tattoo game has improved since 2002, and they've even been given a new, less literal name: flash tattoos. The designs this time around are shinier, and significantly chicer, than the cutouts of Jesse McCartney's face you'd have to press with a wet paper towel to your elbow. From glitter freckles to iridescent butterflies and trendy florals that look way more realistic than whatever you'd trade with your BFF in middle school, flash tattoos are so cool that even celebrities like Beyoncé, Rihanna, and Cara Delevingne have hopped on the bandwagon.
Unlike other festival makeup options, a sheet of flash tattoos can slide right into your carry-on with ease, and they wash off immediately, so the festival doesn't have to follow you home — unless, of course, you want it to. Ahead, check out the coolest flash tattoos to wear this summer.
At Refinery29, we're here to help you navigate this overwhelming world of stuff. All of our market picks are independently selected and curated by the editorial team. If you buy something we link to on our site, Refinery29 may earn commission.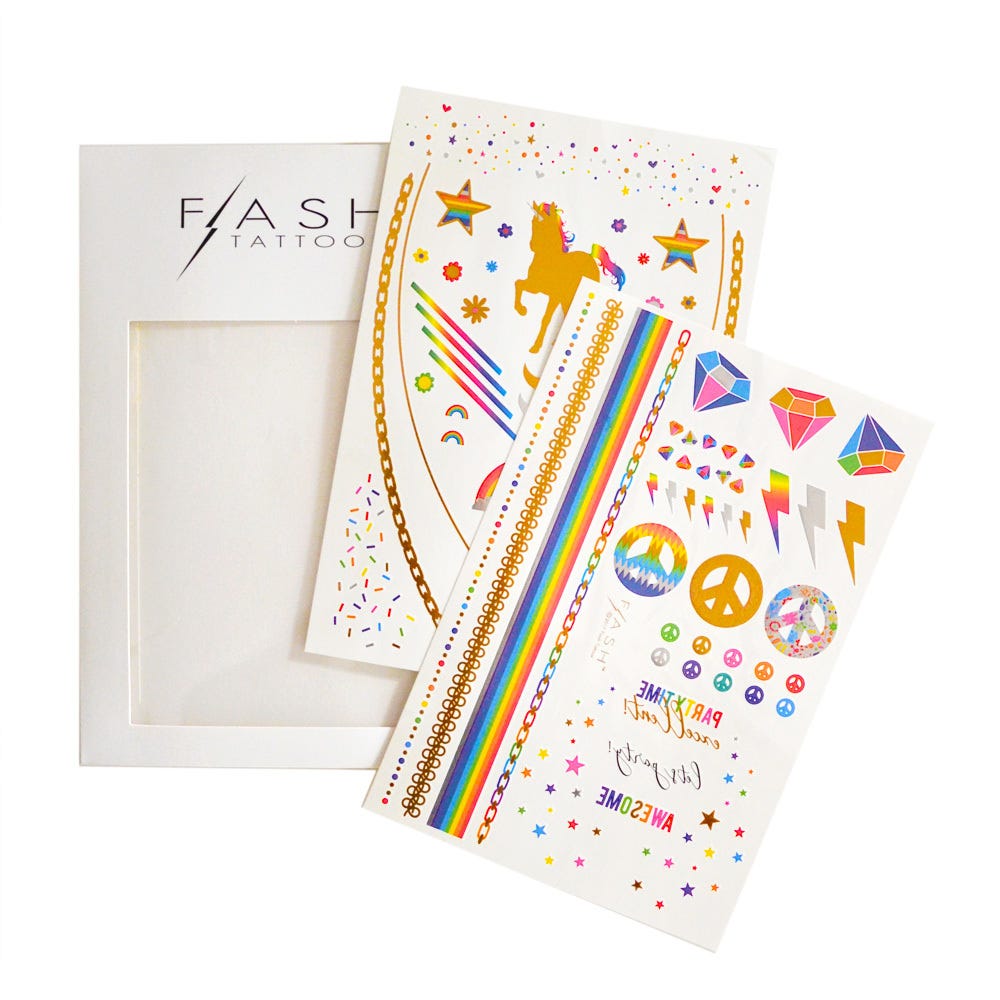 Like what you see? How about some more R29 goodness, right here?
10 Stunning Makeup Looks That You Can Easily Recreate For Prom
The 7 Most Popular Bridal Makeup Trends Of 2019
California Tried To Ban 20 Questionable Ingredients From Cosmetics — & Failed
Source: Refinery29 – Samantha Sasso