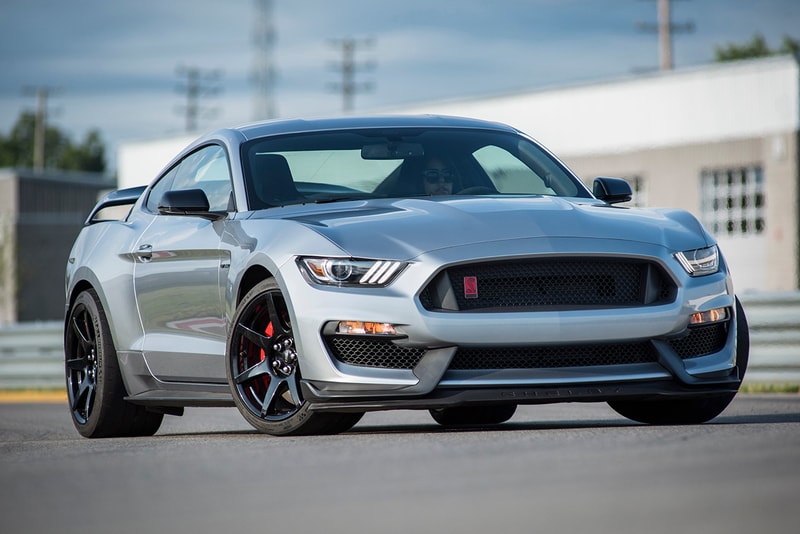 With an aim to make the Mustang Shelby GT350R even more coveted and fun to drive, Ford has added some notable details to the vehicle's upcoming 2020 model. Inspired by the even more powerful Shelby GT500, the new iteration of the Shelby GT350R features a redesigned steering geometry, as well as new interior and exterior details.
One of the most significant upgrades is a new steering knuckle pulled from the GT500, allowing the driver more precise control and handling characteristics. In addition, Ford has removed the car's exhaust resonators to help keep weight down, which will likely result in a louder, more pronounced exhaust tone.
"It's always been our plan to take the latest innovations from the GT500 program and strategically apply them across the Mustang lineup," says Ford Performance Chief Program Engineer Ed Krenz. "These latest updates to the GT350R keep its performance competitive and on the top if its game, whether that's on the track or on the street."
The 2020 Mustang Shelby GT350R will be offered in four new exterior colors: classic 'Iconic Silver' and 'Red Hot Metallic' keep a familiar face to the vehicle, while on-trend 'Grabber Lime' and 'Twister Orange' offer even bolder looks inspired by the 1970s. Smaller exterior touches come in red, ranging from painted brake calipers to the Shelby GT350R logo. The interior sticks to the exterior's red theme with high-contrast stitching and a red mark at the center of the steering wheel.
For those looking to add another tier of luxury to their driving experience, Ford will continue to offer an additional 'Technology Pack,' which includes a B&O sound system, blind spot/traffic alerts, Cobra Puddle Lamps and voice navigation.
For more automotive news, check out NOVITEC's new Tesla modification pack.
Click here to view full gallery at HYPEBEAST