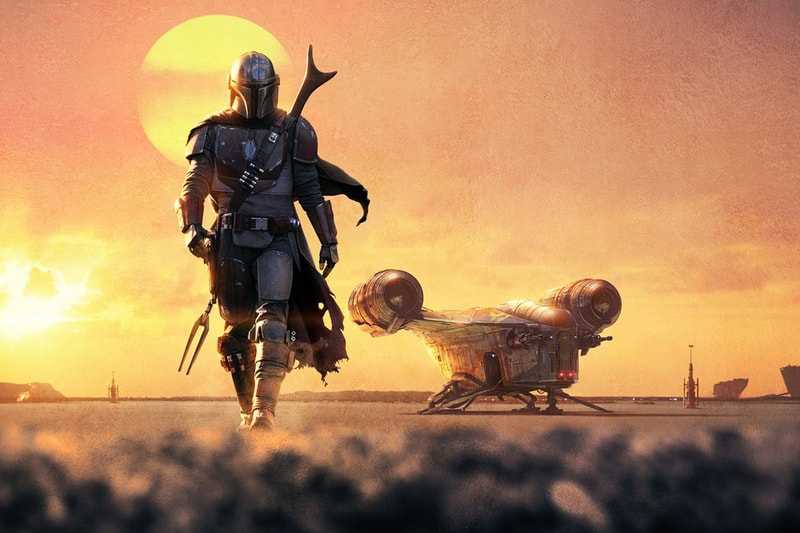 Disney held its D23 Expo in Anaheim, California this past weekend. The event, which takes place only once every two years, brought out hard-core fans, A-list celebrities and studio executives to celebrate the most exciting upcoming projects from Disney — and its many assets such as Marvel, Star Wars and Pixar. This year's D23 also gave us more insight into Disney's upcoming streaming service, Disney+.
During the three-day event, which ran from August 23 to 25, Marvel and Star Wars undoubtedly stole the show. Marvel president Kevin Feige officially revealed more plans and projects for Phase 4 of the Marvel Cinematic Universe, which will include titles such as Black Panther 2, Ms. Marvel, She Hulk and Moon Knight. We also saw the first trailer for the live-action Star Wars series The Mandalorian, and new footage from the upcoming The Rise of Skywalker film.
Below are the most exciting projects to come out of D23, including works from Disney's subsidiaries such as Marvel, Star Wars, Pixar, and National Geographic.
Marvel
Black Panther 2
Jesse Grant/Getty Images for Disney
Release Date: May 6, 2022
Why you should be excited: When Marvel and director Ryan Coogler made no mention of a Black Panther sequel during San Diego Comic-Con earlier this summer, fans started to panic. But fortunately, D23 confirmed May 6, 2022 as the official release date for the film. Coogler will once again take on directing and writing duties, which will hopefully lead to another blockbuster treat. Along with breaking cultural norms, Black Panther became the first superhero movie to be nominated for the Academy Award for Best Picture and brought in over $1.3 billion USD in box-office profits worldwide.
Kit Harington and Gemma Chan Cast in MCU's Eternals
Marvel
Release Date: November 6, 2020
Why you should be excited: Kit Harington, popularly known for his role as Jon Snow in Game of Thrones, has been cast as Dane Whitman, a.k.a. the Black Knight, in Marvel's The Eternals. Harington will be reunited with his GoT co-star Richard Madden, who will portray Ikaris in the film. Gemma Chan (Crazy Rich Asians, Captain Marvel) also joins the cast as Sersi. Angelina Jolie (Thena), Salma Hayek (Ajak), Kumail Nanjiani (Kingo), Brian Tyree Henry (Phastos), Lauren Ridloff (Makkari) and Don Lee (Gilgamesh) will also star.
Ms. Marvel, Moon Knight, and She Hulk
Marvel Studios
Release Date: TBC
Why you should be excited: Three new TV shows will join the Marvel Cinematic Universe: Ms. Marvel, Moon Knight, and She Hulk. Moon Knight focuses on a mercenary named Mark Spectre left for dead in Egypt, while She Hulk will center on Bruce Banner's cousin Jennifer Walters. Lastly the titular character of Ms. Marvel, a.k.a. Kamala Khan, is a Pakistani-American teenager from New Jersey who is a carrier of the Inhuman gene and is gifted with shapeshifting abilities. Feige also confirmed Ms. Marvel will eventually make her way from the small screen into the films.
Star Wars
The Mandalorian

Release Date: November 12, 2019
Why you should be excited: The cast of The Mandalorian, which includes Pedro Pascal, Gina Carano, Carl Weathers, Giancarlo Esposito and Taika Waititi, came to D23 to reveal the first public trailer for Star Wars' upcoming live-action series. Directed by Jon Favreau, the Disney+ series will center on the Mandalorian who is a "lone gunfighter" and is set between the fall of the Empire and the emergence of the First Order.
New Star Wars: The Rise of Skywalker Footage

Release Date: December 20, 2019
Why you should be excited: With months to go before Star Wars: The Rise of Skywalker hits theaters, fans should be thrilled to see new footage for the highly-anticipated film. The clip revealed at D23 shows footage from past films in the franchise, along with new scenes from The Rise of Skywalker and a first look at dark Rey. The latter sees Rey wearing black and wielding a red dual-lightsaber, similar to the lightsaber Darth Maul uses. Returning stars like Daisy Ridley and Adam Driver will join new cast members such as Naomi Ackie, Richard E. Grant and Keri Russell. Longtime Star Wars alum Mark Hamill, Anthony Daniels and Billy Dee Williams will also appear in the film.
Obi-Wan Series Confirmed
LUCASFILM
Release Date: TBC
Why you should be excited: After months of rumors floating around, D23 confirmed that Ewan McGregor will be reprising his role as the beloved Jedi Master Obi-Wan Kenobi in an upcoming Disney+ series. Lucasfilm President Kathleen Kennedy and McGregor were on-hand to confirm that the scripts have been written and shooting will begin next year.
New Star Wars: The Clone Wars Season
LUCASFILM
Release Date: February 2020
Why you should be excited: After abruptly ending after season five, and then moving to Netflix for season six, the hit animated series will be officially returning to Disney+ for one more season to tie up loose storylines. Supervising director Dave Filoni will write and direct the final four episodes.
Untiled Cassian Andor Series
LUCASFILM
Release Date: TBC
Why you should be excited: First introduced in the standalone film Rogue One: A Star Wars Story, Cassian Andor and his witty droid will K-2SO will star in their own spin-off series. The yet-to-be-titled prequel will follow Cassian Andor's adventures as a rebel spy during the formative years of the Rebellion. Diego Luna and Alan Tudyk, who voices the droid, will return for the pivotal roles. No release date on this one yet, but shooting is set to begin next year.
Disney Classics
Live-Action Lady and the Tramp

Release Date: November 12, 2019
Why you should be excited: We saw the first trailer and official poster for Disney's upcoming Lady and the Tramp live-action adaptation. The revamped Lady and the Tramp will be with the launch of Disney+ and stars Tessa Thompson as Lady and Justin Theroux as Tramp. Janelle Monáe, Thomas Mann, Kiersey Clemons, Benedict Wong, Ashley Jensen and Yvette Nicole Brown also fill out the cast.
Cruella
Disney Studios
Release Date: May 28, 2021
Why you should be excited: Cruella is yet another live-action film from Disney and will star Emma Stone as the 101 Dalmatians antagonist. From the first official look, Stone looks to be taking on a more punk rock iteration of the character as she is seen sporting smokey makeup and a head-to-toe leather ensemble. According to Stone, the prequel will be set in 1970s London. The film was originally slated for a Christmas 2020, but has been pushed back a few months.
Pixar Studios
Soul
Disney/Pixar
Release Date: June 19, 2020
Why you should be excited: This will be Pixar's first feature starring a black lead. Academy Award-winner Jamie Foxx will voice the film's main character, Joe Gardner, a middle school band director with a love of jazz. After Gardner meets his untimely death, his soul separates from his body and goes to the great beyond to a place called You Seminar. There he meets another soul named 22 (voiced by Tina Fey), with the two training together until they are ready to "graduate." The film will also star Phylicia Rashad as Joe's mother, while Hamilton's Daveed Diggs plays Joe's nemesis Paul. Questlove will sound off in the film as a drummer named Curly and Oscar-winning duo Trent Reznor and Atticus Ross will provide the film's score.
Monsters at Work
Disney/Pixar
Release Date: TBC
Why you should be excited: Monsters at Work will take place after the events of Monsters Inc. and feature two new characters, Tylor (voiced by Ben Feldman) and Milie (voiced by Aisha Tyler). Tylor joins Monsters Inc. fresh from graduating Monster's University, but has a hard time adapting to the workplace. Mike and Sulley (voiced by Billy Crystal and John Goodman, respectively) will also make special appearances.
National Geographic
The World According to Jeff Goldblum

Release Date: November 12, 2019
Why you should be excited: OG Hypebeast Jeff Goldblum will be hosting his own Disney+ series, alongside National Geographic, where the actor-meets-style icon will take viewers on various journeys ranging from synchronized swimming to the worlds of sneakers, tattoos and more. All 12 episodes of The World According to Jeff Goldblum arrive to Disney+ this fall.
Click here to view full gallery at HYPEBEAST