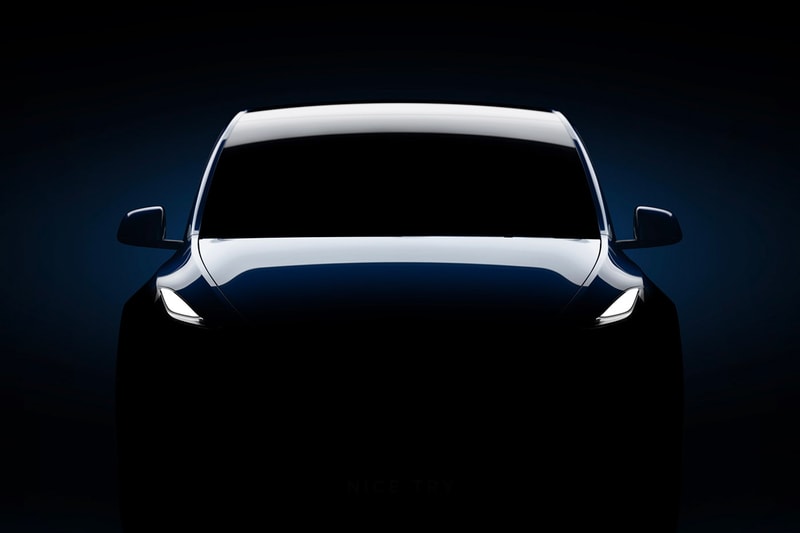 In a series of tweets last week, Elon Musk announced the unveil date for Tesla's next-in-line electric SUV, the Model Y. Along with the official announcement came a teaser image showcasing Tesla's Model Y in a very dark image with subtle highlights that tease the new vehicle's silhouette. The image was used in an invitation to various people to attend the unveiling event.
Receiving the invitation, Youtube's Marques Brownlee (MKBHD) figured he would turn up the brightness and exposure of the image to see if he could get a better look at the Tesla's new release. He ran the image through iPhone's built-in photo editor, and lo and behold, he was greeted with some of Elon Musk's creative sense of humor.
Anticipating that people would try to turn up the exposure, Tesla embedded a hidden message in the image, at the very dark areas near the license plate, that would only appear once the exposure is dialled high — the plate reads "Nice Try."
In the words of Brownlee, "Well played," Tesla, well played.
In other Tesla news, its new V3 Superchargers can cut charging times by 50%.
— Marques Brownlee (@MKBHD) 9 March 2019
Click here to view full gallery at HYPEBEAST