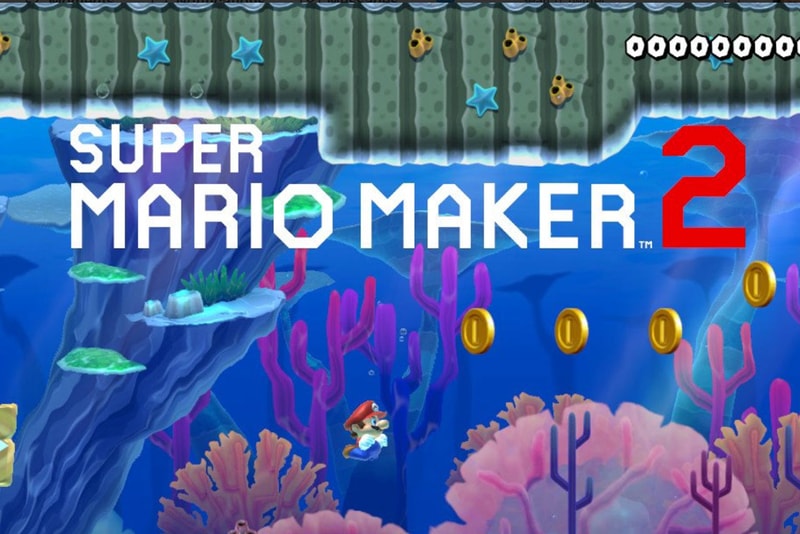 Super Mario Maker 2 is a sequel in every sense of the word. Everything we came to love and enjoy from the original Super Mario Maker, which launched on the Wii U in 2015, has been improved upon for the Nintendo Switch version. This combined with the small improvements to level sharing and creation make the game the best 2D Super Mario experiences in decades — unlike the lukewarm Super Mario Maker 3DS. Nintendo has kept this iteration of Mario Maker true to its core while also removing things that hindered creators, like having to log in daily to unlock items, at the same time as it's introduced new items to allow users to build more complex courses than in the original. With all the new additions and improvements, Super Mario Maker 2 is the definitive 2D Super Mario experience, and it can be enjoyed on your couch, on the go, alone, or with friends.
The inclusion of a story mode will surely satisfy Mario fans that were looking for a more linear and traditional approach to gameplay in the original Super Mario Maker. The story picks up after Undo Dog, Mario's friendly pup, wrecks a freshly built castle (hence the name Undo Dog), and the game's most basic form requires Mario to complete jobs to rebuild the castle. These tasks are straightforward and require that you complete pre-made courses, but each stage has a Mario Maker twist that introduces players to some of the unique ideas you can incorporate into your course designs. When you're not completing courses you're exploring a basic overworld littered with characters that you can interact with and — later in the game — receive jobs from.
The story mode also does a great job of showing off Mario Maker's charm. No two courses are alike and each stage harkens back to previous generations of 2D Mario games both visually and sonically — all of which are represented beautifully enough to satisfy hardcore fans. Both the Super Mario Bros. and Super Mario Bros. 3 stages look like they were both pulled directly off the NES while Super Mario World (a personal favorite) plays and looks just like we remember on the Super Nintendo. In addition to offering longtime players a chance to revisit old favorites, the story mode also offers ample variety. There are over 100 jobs to complete and even after fully rebuilding the castle I'm still finding new jobs to take on.
Nintendo
But let's be honest — as enjoyable as story mode is, most folks are here for the maker portion of Super Mario Maker. To some players, level and game design may sound like an intimidating task, but fear not. Here to help is Yamamura, a wise and all-knowing pigeon to guide you through creating your level. Yamamura's Dojo functions as far more than a simple tutorial, it's instead a compressed but thorough game design course divided into three levels: beginner, intermediate and advanced. In the beginner courses you can expect the basics like how to use and place each item, but the true value can be found in the more advanced courses.
Included in the higher level is a course dedicated to proper pacing, discussing how sudden changes of difficulty and speed can effectively ruin how someone enjoys a course. There are also courses highlighting objectives and how to mark them clearly so players aren't confused on how to progress. And these concepts aren't exclusive to Super Mario Maker 2, but apply to game theory in general. You're essentially learning about game design from one of the best companies that has ever done it — of course it's all optional.
You can also skip both the dojo and story mode and jump straight into creating your own courses. I love the course creation — it's intuitive, easy to grasp but incredibly hard to master and lends itself to plenty of flexibility. The only issue is the cumbersome controls. There's a bit of a learning curve if you're using a controller, as it seems that designing with a controller in hand was treated like an afterthought. Luckily, this is all remedied by using the Switch in handheld mode and taking advantage of its touch controls. Overall course creation has improved from the original as well. The Switch and its superior touch screen compared to the Wii U's removes the need of having a stylus when selecting and placing items. But the biggest benefit of having Super Mario Maker on the Switch is the ability to create at any time and anywhere — without the technical and graphical compromises made by Super Mario Maker 3DS.
Nintendo
As many may recall, the original Super Mario Maker didn't allow you to utilize all of the items from the onset. You instead unlocked a few items each day you logged in. This is no longer the case, thankfully. Everything you need for course building is available the moment you begin gameplay, including new additions like checkpoints that make the longer, harder courses more manageable as well as keys which allow designers to create multi room labyrinths full of puzzles.
That's the meat of Super Mario Maker 2, the user-generated content, of which there is plenty to play. If you prefer to browse through top-rated courses you can. My preference was just play through random courses, rating the ones I enjoyed along the way. You can also search for courses using a tagging system, allowing you to select the difficulty or the specific generation of Mario you'd like to play. Personally, the randomness was enjoyable as it allowed an assortment of creations to be experienced with no expectations. Some of these courses I would have otherwise ignored, such as the auto-levels. These, as the name suggests, are courses that play out automatically, think Rube Goldberg machines.
Nintendo
Super Mario Maker 2's weakest point should be its strongest: multiplayer. The issue is that there's no quick way to start a co-op session. To play locally, you first have to download a course to your console using the course-bot and even then it's not really clear on how someone can join in. Cooperatively building is also mildly infuriating; there's not enough real estate on screen to really create cohesively, and you then also have to fight with the building controls. Nonetheless, it's still ridiculously fun to race through some of the more complex stages together.
I've finished the story mode, played through dozens of user-created courses and I'm still looking forward to going back and playing through some more random courses. I find myself on my commute home dreaming up new ideas, you can't fight Super Mario Maker 2's charm and you can't ignore its creativity. This will remain in my rotation for a long time and if the community continues to support the game like it has up until now, it'll be easy to jump back in over and over again. If the original Super Mario Maker is any indication Super Mario Maker 2 will continue to get better as it ages. In short, this is an instant classic that belongs in everyone's Switch library.
Click here to view full gallery at HYPEBEAST