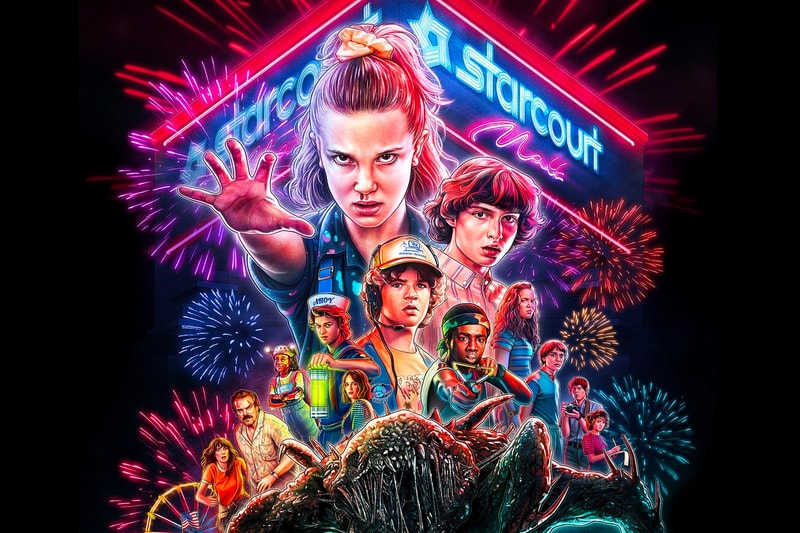 Along with a Coca-Cola pop-up arcade in London, Stranger Things is set to take over Coney Island and Santa Monica Pier in the coming weeks with Hawkins, Indiana fun fairs.
Rounding up the month, Hawkins, Indian will be holding a retro fair at the Santa Monica Pier. The pier's iconic Pacific Wheel Ferris Wheel will be transformed into the Hawkins Wheel accompanied by a Demogorgon-filled Curiosity House, slime dunking booth and Scoops Ahoy desserts. Guests can also expect performances from Hawkins High School Cheerleaders, '80s cover bands and a cast of magicians.
To celebrate its third season, next month the Netflix series will transform Coney Island's Deno's Wonder Wheel Amusement Park with elements from the 1985 sci-fi inspired universe. Guest can enjoy sweet treats from Hawkins' Scoops Ahoy Ice Cream Shop along with attractions like the wonder wheel, bumper cars and tilt-a-whirl. Additionally, a Hawkins Fourth of July Spectacular Fireworks Show will be held to kick off the special event.
In case you missed it, take a look inside Travis Scott's Reese's Puffs Cereal pop-up in Paris.
Santa Monica Pier
200 Santa Monica Pier
Santa Monica, CA 90401
USA
June 29 – 30
11 a.m. – 9 p.m.
Deno's Wonder Wheel Amusement Park
3059 W 12th St
Brooklyn, NY 11224
USA
July 5 – 7
11 a.m. – 6 p.m.
Click here to view full gallery at HYPEBEAST