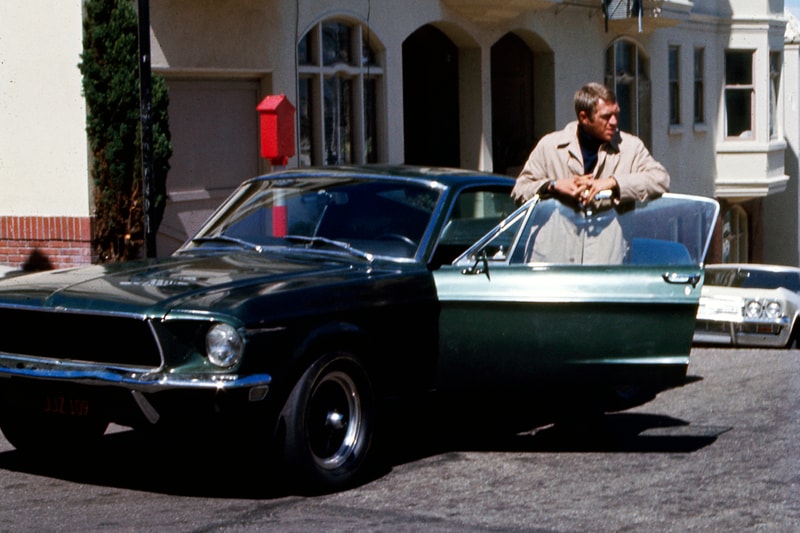 Steve McQueen's 1968 Ford Mustang GT from the iconic film Bullitt is heading to auction early next year. The retro muscle car was believed to have been destroyed as it was well-hidden following its silver screen debut. However, it reappeared at the 2018 North American International Auto Show in Detroit in all its glory.
The Mustang GT in Bullitt became a protagonist of sorts in the film, driven by McQueen as he tore through the streets of San Francisco. This particular edition is one of only two Bullitt Mustangs used in the film and this automobile is the desirable hero car — meaning it was used in countless scenes by McQueen himself as opposed to stunt doubles, including the notorious car chase scene.
SILVER SCREEN COLLECTION/GETTY IMAGES
When it reappeared in Detroit for Bullitt's 50th anniversary, the collector presented the celebrated Mustang in its original condition. As a result, the car's body retains the decades-old bumps, dents, scratches, dust and rust, keeping its action film legacy intact. The car is finished with the original 15" Torq Thrusts rims, undecorated mesh grille and, most importantly, Bullitt license plates.
Find out more about its January 2020 auction on Mecum's website and watch the car in Bullitt's iconic chase scene below.
Most recently, we recounted everything you need to know about the 2020 Mustang Shelby GT350R.
Click here to view full gallery at HYPEBEAST