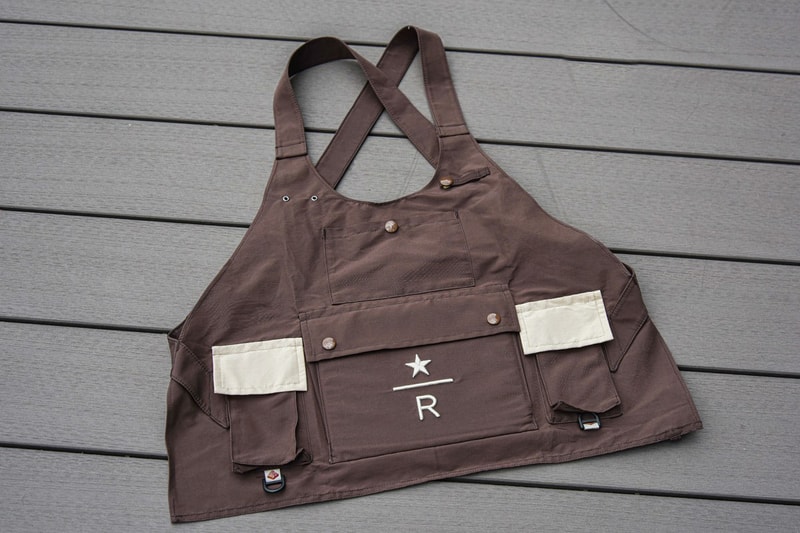 Following April's collaborative capsule, Starbucks Reserve Roastery Tokyo rejoins BEAMS for another range of thematic accessories crafted by heritage companies across Japan. This time, the Japanese retailer also recruits Mountain Research to add a few technical touches to the offering.
Encompassing a brief range of distinctive items, the pieces are all designed with utility in mind. Mountain Research's cargo apron, for instance, transforms into a mini-table when the front pocket is opened (it has a small plate inside for sturdiness) and the 120-year-old Ring Star company crafted the plastic basket to specific specifications. Meanwhile, ARAI TENT provided two tear-resistant bags, 78-year-old Nijiyura brought illustrator Jerry Ukai on board to doodle upon its classic hand towels and Peregrine Furniture crafted a lavish wooden cutting board.
The goods are all exclusively available at Tokyo's Starbucks Reserve Roastery location today.
Most recently, Hiroshi Fujiwara linked with Starbucks Japan for bespoke cups and VIA flavors.
Click here to view full gallery at HYPEBEAST