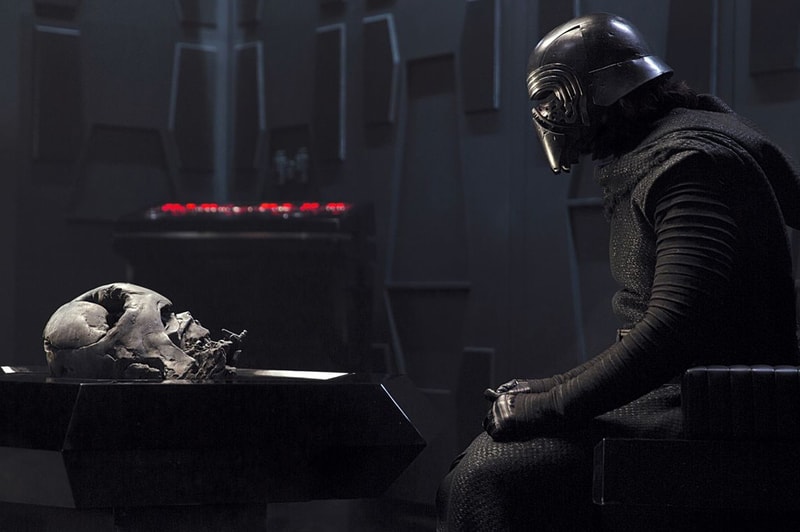 Footage of the upcoming Star Wars: Episode IX was shown at a recent Disney's shareholder meeting, and descriptions of the reel has surfaced online. The ultimate conclusion to the nine-episode Skywalker Saga has wrapped up principal photography just last month under J.J. Abrams' direction, but fans have found information on the new movie hard to come by. The footage from the meeting finally gives die-hard fans a glimpse of what the film could entail.
One of the most significant revelations was a resurgence of Darth Vader's helmet, which never made an appearance in The Last Jedi. Kylo Ren finds himself communing with it once again — much like in The Force Awakens — but this time in a fully white room. As most fans will remember, Kylo Ren destroyed his own helmet in The Last Jedi after being mocked by Supreme Leader Stoke, but rumors have surfaced that the villain may have a new mask in store for Episode IX. What role Darth Vader's mask will play in the film remains to be seen.
Aside from Kylo Ren's touching moment with his grandfather's relic, the reel also included shots of Rey, Finn and Poe Dameron on-board the Millennium Falcon, as well as scenes of Rey with Chewbacca's signature bowcaster.
In other Star Wars news, Disney has announced that the Star Wars theme park will open earlier than previously planned.
We saw a blockade runner in an abandoned looking hangar. An explosion knocking Stormtroopers in a starship hangar bay. Kylo Ren in a white room looking at the Vader helmet. Rey, Finn, Poe in Falcon cockpit.

— Scott Ladewig (@Ladewig) 7 March 2019
Click here to view full gallery at HYPEBEAST