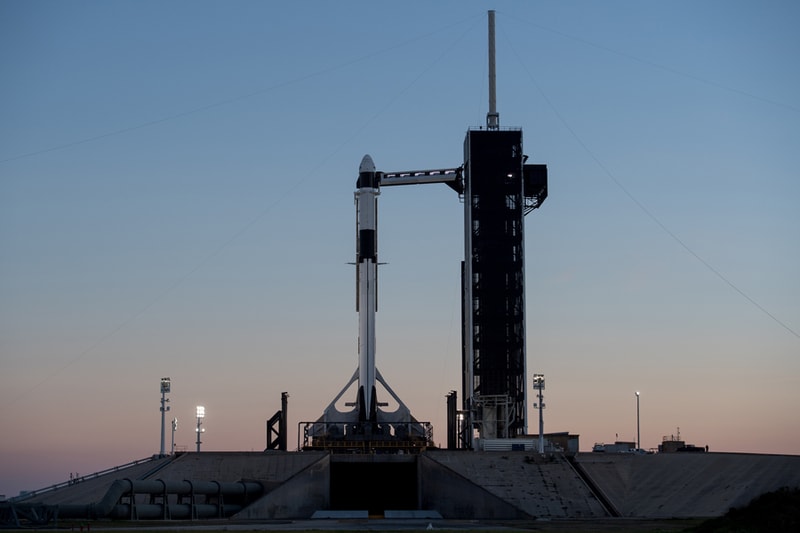 SpaceX has successfully launched its Crew Dragon spacecraft from Cape Canaveral using one of Elon Musk's Falcon 9 rockets. The Crew Dragon took off at 2:49 am early Saturday morning, deploying into orbit roughly 10 minutes later with SpaceX's Falcon 9 safely landing in the Atlantic.
The launch signals a significant milestone for future commercial space travel, an endeavor NASA's Commercial Crew Program is predicated on. SpaceX and Boeing joined forces to create their own capsules for the initiative, which is set to take NASA astronauts to space and then bringing them back to Earth.
However, the ongoing test holds a multi-sensor smart dummy named Ripley to monitor how the flight could effect an actual passenger first. The spacecraft is currently orbiting the plant with Ripley on board. It will attempt to dock with the International Space Station early Sunday morning, in which the capsule will operate toward the station and attach itself to a port named the international docking adapter.
In other tech news, Fedex will test autonomous robot deliveries this summer.
Ripley pic.twitter.com/Z9Ztram8Ai

— Elon Musk (@elonmusk) March 1, 2019
Today's successful launch marks a new chapter in American excellence, getting us closer to once again flying American Astronauts on American rockets from American soil. Congratulations to the @SpaceX and @NASA teams for this major milestone in our nation's history. #LaunchAmerica pic.twitter.com/Gk8c9EdXNO

— Jim Bridenstine (@JimBridenstine) March 2, 2019
Crew Dragon is on its way to the International Space Station! Autonomous docking at the @Space_Station set for early tomorrow morning. Watch live starting at 3:30 a.m. EST, 8:30 a.m. UTC → https://t.co/gtC39uBC7z

— SpaceX (@SpaceX) March 2, 2019
Click here to view full gallery at HYPEBEAST