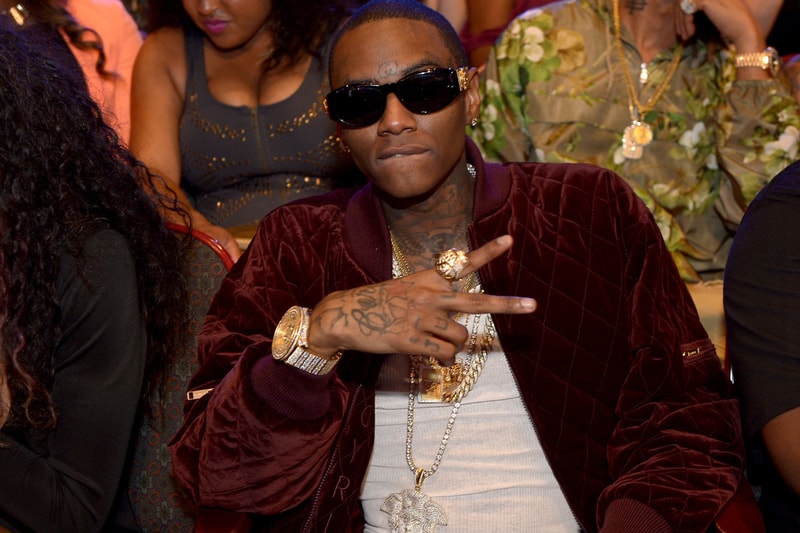 Following the introduction of his signature gaming handheld and home console, Soulja Boy took to Twitter to promote another product once again, taking advantage of the recent Facebook and Instagram outages.
The Soulja Boy Official app is the rapper's own social media platform, which showcases a Soulja Chat feature that allows users to connect with each other like a public chatroom. "Wtf is wrong with Instagram sh*t not working oh well time to make my own app," the rapper tweeted before sharing his app, noting, "Facebook???? Instagram???? At least the Soulja App isn't down."
Although the app has been around for some time now, it's seeing a high increase in traffic thanks to Soulja's critical self-promotion timing and utilization of his Breakfast Club quote.
Download The Soulja Boy Official app for free for iOS and Android and tell us what you think.
In other entertainment news, watch Will Smith perform stand-up for the first time alongside Dave Chappelle in new Bucket List footage.
We're focused on working to resolve the issue as soon as possible, but can confirm that the issue is not related to a DDoS attack.

— Facebook (@facebook) March 13, 2019
Wtf is wrong with Instagram shit not working oh well time to make my own app ??‍♂️

— Soulja Boy (@souljaboy) March 13, 2019
Facebook???? Instagram???? Atleast the Soulja App isn't down ??‍♂️

— Soulja Boy (@souljaboy) March 13, 2019
We big chillin on Soulja Boy Official by AppIt360 https://t.co/5nDDaCQ0Pp pic.twitter.com/weS4Az4TN1

— Soulja Boy (@souljaboy) March 13, 2019
Soulja Boy Official App https://t.co/5nDDaCQ0Pp

— Soulja Boy (@souljaboy) March 13, 2019
Click here to view full gallery at HYPEBEAST