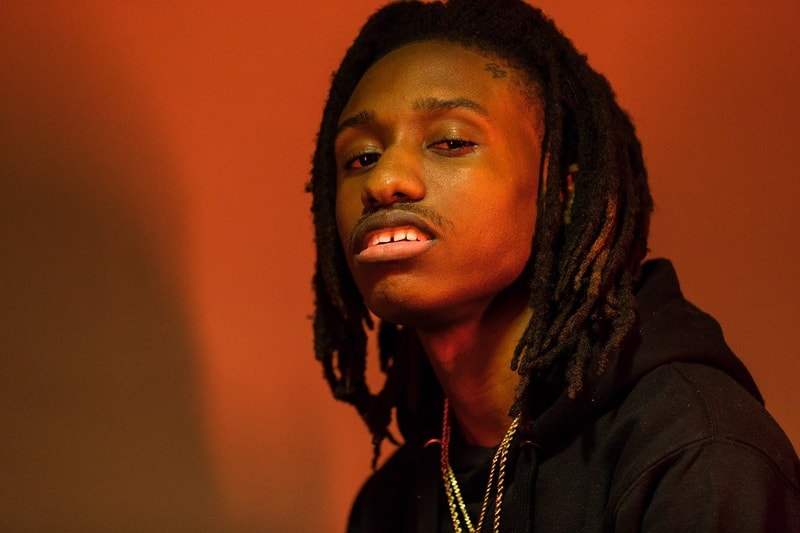 During the past few months, ShooterGang Kony has been focused on promoting the release of his Second Hand Smoke project, serving up singles like the Sada Baby-assisted "Shoot Front the Reverend" and "Charlie." Now, the young Sacramento rapper is releasing the album in its entirety.
Comprised of 13 new tracks, ShooterGang Kony's Second Hand Smoke LP features collaborations with Nef The Pharaoh, DaBoii, Mike Sherm and Sada Baby. The project serves as his first multi-tracking offering of 2019, and is being released through EMPIRE.
"Secondhand smoke — that's just shit you can't avoid," Kony shares, giving us an exclusive statement on his new project. "All your homies smoke and you always in the car so you might as well smoke, right? It's just real life situations. I'm the one that don't smoke but nobody could make me smoke either. And it take a strong mind to be okay with being the odd man out in this day and age. But you always gone inherit what yo people got going on. And you gone go head first for your n***as right or wrong and so are they vice-versa. I literally put my blood, sweat, and tears through this album. During the duration of this album I lost four brothers. In and out of jail. Anything you could name. And I'm still pushing because they need me to. I feel like I can't let nobody inside so I bleed through my music."
You can check out ShooterGang Kony's new Second Hand Smoke project below.
For more, revisit ShooterGang Kony and Nef the Pharaoh's music video for "Ludacris."
Click here to view full gallery at HYPEBEAST