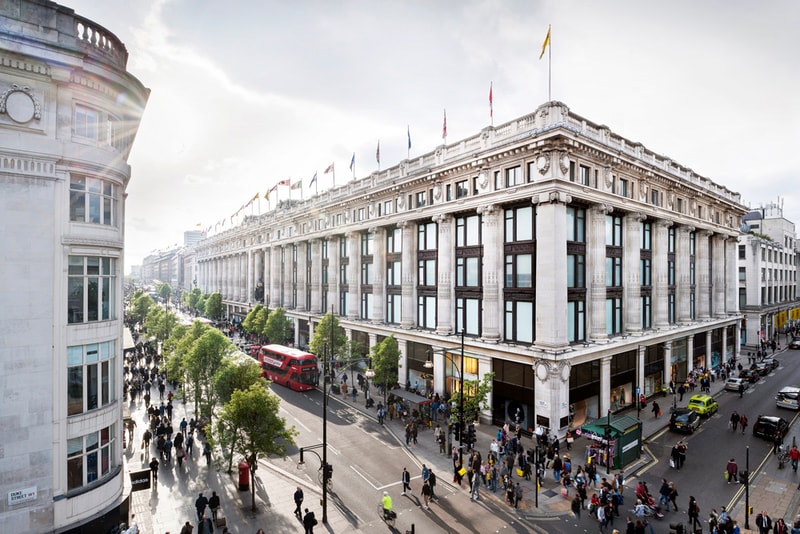 Just two months after Chanel issued a statement that it would stop using exotic skins — the first luxury brand to take such a step — Selfridges & Co. has become the latest major retailer to join the movement. The British department store announced plans earlier this week to discontinue selling exotic skins from animals including alligators crocodiles, lizards and pythons.
Selfridges will still continue to offer leather goods, but will source the materials solely from agricultural livestock such as cows, sheep, pigs, goats, water buffalo and lamb. The shift is expected to take place by February 2020 after the company has phased out of its remaining exotic skins. This move marks the most recent strategy stemming from the company's 2016 initiative for sustainability, which declared that half of its products would be "better for people and planet" by 2022. Under the plan, Selfridges has already removed single-use plastic water and carbonated drink bottles from its merchandise. In addition, the store introduced shopping bags made from upcycled coffee cups in 2017 and, at the beginning of this year, started utilizing garment bags made of used plastic bottles. The chain made the decision to ban fur in 2005.
"When Selfridges went fur-free more than a decade ago, it positioned itself as a retailer at the forefront of compassionate fashion. Banning exotic skins in recognition of the serious animal welfare issues that exist in this industry is a natural next step for a responsible retailer," stated Claire Bass, the executive director of the Humane Society International.
"We are dedicated to being at the very forefront of future thinking retail. For us, that's a future where luxury is defined by craftsmanship and material innovation. We will continue in our ambition to inspire our brands and customers through thoughtful, ethical and transparent buying strategies." said Selfridges' Buying Director, Sebastian Manes.
In other fashion news, HYPEBEAST recently spoke with Pedro Lourenço about his sustainable and gender-neutral brand Zilver.
Click here to view full gallery at HYPEBEAST