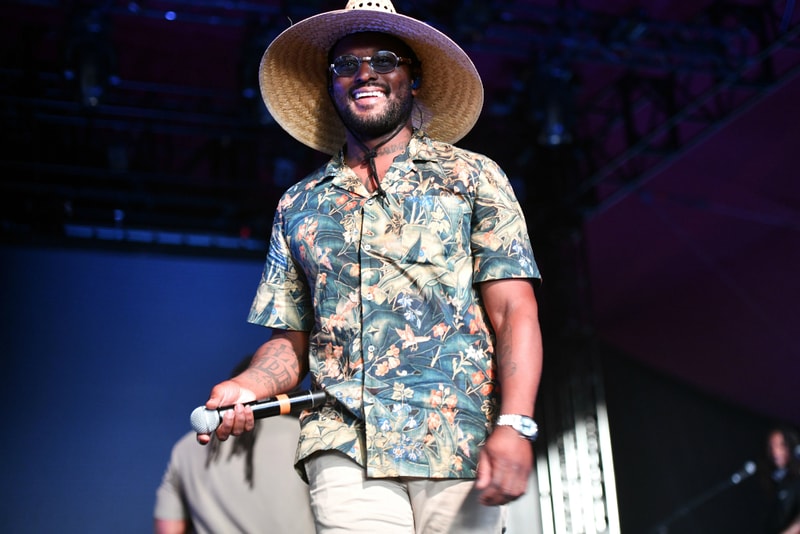 Directly following the release of his new "CHopstix" single with Travis Scott, ScHoolboy Q is formally introducing his anticipated new studio album, CrasH Talk. Specifically, the TDE lyricist is revealing the project's release date and sharing an official trailer for the effort, using the teaser as opportunity to preview and tease more new music off CrasH Talk.
"Honestly, I'm always working on music, so I really listen to myself, more than anything," ScHoolboy Q previously explained to Noisey, revealing some insight into how he conducts his creative process.
"I'm always trying to perfect things and scrap things. I'm never not working. Even when I've just put an album out, and I'm about to go on tour, I'll have a whole studio setup with me on tour. So when something crosses my ear – maybe, my DJ will put me on something, or play something for me backstage; he listens to other things – I'll take note of that. But when I'm taking a car with people, or something, I don't wanna sit and have them listen to what I've made that's half-done. So I'll go onto Apple Music or Spotify or whatever, and just let things play. I don't wanna be that guy that's spoiling it for everybody when I'm playing my half-done tracks [laughs]. I mainly listen to half-done tracks all day."
You can check out the new trailer for ScHoolboy Q's forthcoming studio album CrasH Talk below, while the LP is on course to see release next Friday, April 26.
For more, revisit ScHoolboy Q's "Numb Numb Juice" single from March.
Click here to view full gallery at HYPEBEAST