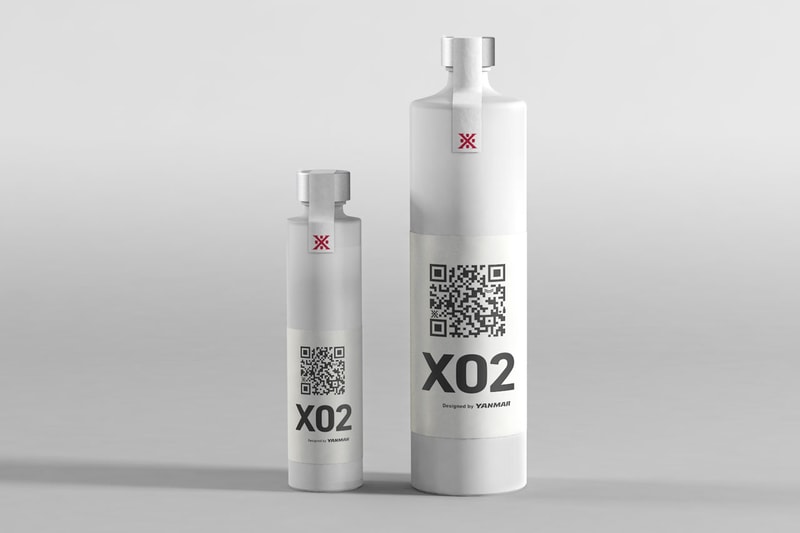 Sake makers SAWANOTSURU was founded in Kobe, Japan as a rice shop in 1717, eventually changing course to alcoholic beverages. As one of the country's largest manufacturers of sake, SAWANOTSURU has consistently sought ways to improve upon its craft, even bringing in agriculture development and farming specialists Yanmar to aid in furthering the cause.
The initial meeting of the two parties yielded SAWANOTSURU X01, a cutting edge beverage that utilized a special rice harvest cultivated with both flavor and sustainability in mind. SAWANOTSURU X02 is the latest creation from the two enterprises, packaged in a sleek white bottle. The QR code on the front leads to a "traceability" page, which breaks down the workers who created each serving of the beverage.
What's special about the X02 is that the rice that informs each batch was cultivated only after two years of research and testing, creating a brand new form of sake rice unlike anything that has existed before. Tens of thousands of rice seeds were put to the test in countless test brews, with each failure providing feedback that aided in creating the perfect strain. The rice not only creates the ideal flavored sake, but is resistant to troublesome weather, easy to harvest even in limited farmland and possesses the top-rated fragrance index of all tested mixtures.
SAWANOTSURU describes X02's flavor as such: "[X02 has] a standing incense and inclusive fragrance which [smells like] moderately ripe fruit … [once tasted,] an elegant sweetness spreads … After that, a faint deliciousness is felt, [followed by a] refreshing aftertaste."
Yanmar and SAWANOTSURU's X02 is currently available from SAWANOTSURU's own site with a 24-ounce bottle retailing for ¥5,400 JPY (approximately $50 USD). Visit the drink's dedicated page for more information on the creation process.
For more boozy treats, check out Häagen-Dazs alcohol-flavored Spirits Collection.
Click here to view full gallery at HYPEBEAST