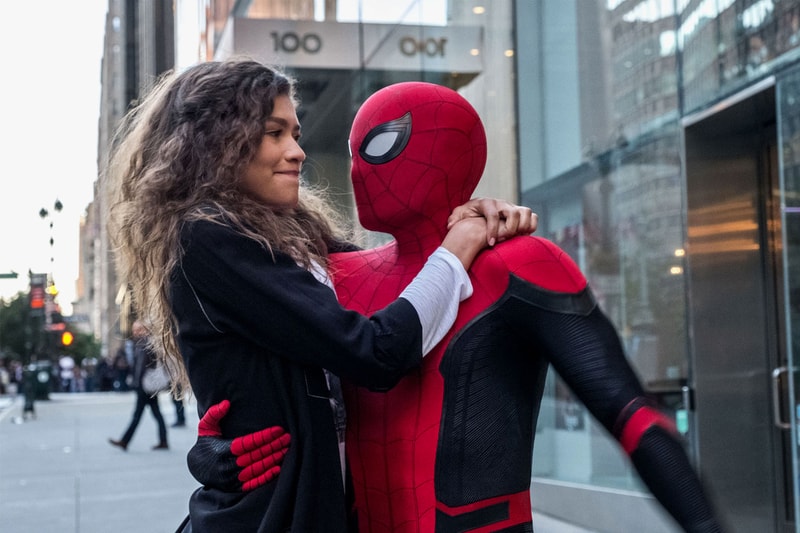 Sony recently announced that its partnership with Marvel Studios has ended and there's no doubt it brings a turbulent time for Marvel and Spider-Man fans who were looking forward to the character becoming more prominent in the MCU, especially with the huge cliff hanger at the end of Far From Home.
While many of us grieve and mourn in our own ways, the Internet will always do what it does best: bring out the most creative memes from its users. Since the news dropped, the hashtag #SaveSpidey has been trending on Twitter, with flocks of fans swarming the social media platform to express their sadness and plead for Tom Holland's Spider-Man to remain in the MCU. We've curated some of the best posts from the hashtag, which you can check out below.
In case you missed it, Sony responded to the recent events regarding Marvel with their own tweets.
Imagine how Tom Holland feels. He was cast to be the Spider-Man in the MCU, specifically so his character could be in the Avengers. Now he's being told he can't play in that playground anymore and has to be stuck with Sony's leftovers. #SaveSpidey

— Jeremy Conrad (@ManaByte) August 21, 2019
We saw Spider-Man vs Venom in a movie already. In 2007. It sucked.

Just like Fox couldn't make a good Dark Phoenix Saga after two attempts, there's nothing proving that Sony can do Spider-Man vs Venom good after a second attempt. #SaveSpidey pic.twitter.com/ADU18rIUip

— Jeremy Conrad (@ManaByte) August 21, 2019
#SaveSpidey
Disney, stop being greedy you already own half the world at this point.

Sony, don't be a dick ffs pic.twitter.com/OKvNRGKayH

— Adam Holvey (@adamholvey1) August 21, 2019
#SaveSpidey We can't loose Spidey and Iron Man the same year. Not ready for this. #SaveSpidermanFromSony pic.twitter.com/2rFdHT1m97

— Scrump (@Scrump35659781) August 21, 2019
Tobey Maguire, Andrew Garfield and Tom Holland after Sony messed it up #SaveSpiderMan #SaveSpidey pic.twitter.com/a3y6Sst8Uw

— ???? ⎊ tizia inutile (@manuelaguds) August 21, 2019
Spider-Man became an Avenger, went through the blip , fought thanos and his army, lost his father figure, got blind sided from mysterio, fought mysterio, got a gf and then got exposed. YOU CANT JUST TAKE HIM OUT OF THE MCU AFTER ALL OF THIS #SaveSpidey #SaveSpiderMan pic.twitter.com/HQz9f7IbtX

— Al (@wafflesmalik) August 21, 2019
Me @ Sony rn #SaveSpidey pic.twitter.com/3wDJoE0XyC

— Sinead (@Lacunasin) August 21, 2019
Good morning to everyone (except the people at Sony)? #SaveSpidey pic.twitter.com/lmebVVhlWc

— Gianna LaPerna (@ggiannallaperna) August 21, 2019
#SaveSpidey
Sony after killing 2 Spider-Man franchises right away!
Tom Holland: pic.twitter.com/SF5LWIJpIj

— Mohidinkhan Husayn (@HusaynTV) August 21, 2019
SONY LITERALLY TOOK SPIDER-MAN AWAY FROM US JUST AFTER WE WITNESSED THIS BIGGEST CLIFFHANGER WHAT THE FUCK IS SUPPOSED TO HAPPEN NOW#SaveSpidey pic.twitter.com/84P5dLCbZn

— ‎⎊ sᴛᴇᴘʜ ➐ (@fuckn_marvel) August 21, 2019
Click here to view full gallery at HYPEBEAST