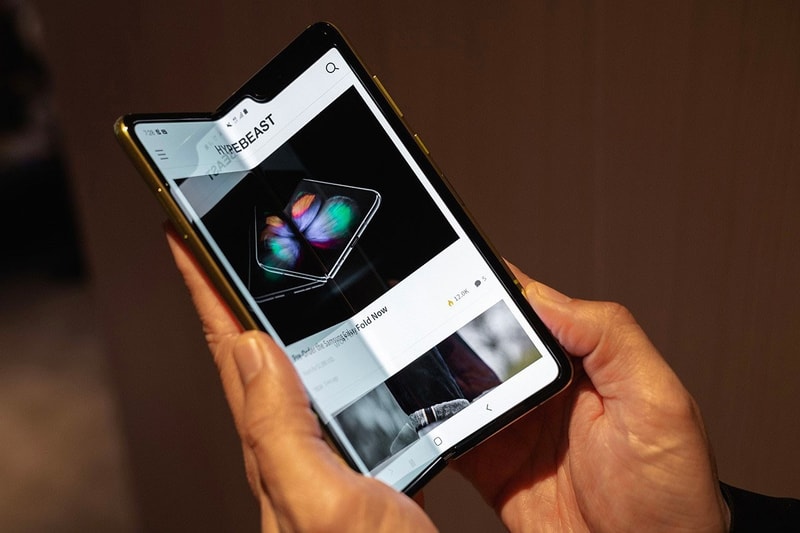 Samsung has announced it is slated to release its newly designed Galaxy Fold in September. This news follows three months of updates to its latest smartphone.
Back in April, reviewers noted that the handset was breaking upon first interactions with the product. Mark Gruman, a tech reporter previously shared that the screen was "completely broken and unusable just two days in." Samsung admitted in a statement that following the Galaxy Fold's inaugural roll-out, "initial findings from the inspection of reported issues on the display showed that they could be associated with impact on the top and bottom exposed areas of the hinge. There was also an instance where substances found inside the device affected the display performance."
Since then, Samsung has worked to redevelop the smartphone. According to a release, the tech company has extended the protective layer above the Fold's 7.3-inch Infinity Flex Display so that it goes beyond the bezel, and has improved the top and bottom hinges so that they are further protected against particles going inside them. The space between the hinge and body has also been reduced, while new metal layers under the display have been added for all-round durability.
In an official statement, Samsung expanded on the changes:
"Along with these improvements, Samsung has also been continuously working to improve the overall Galaxy Fold user experience, including optimizing more apps and services for its unique foldable UX. Samsung is conducting final product tests to make Galaxy Fold available to consumers starting from September in select markets. Availability details will be shared as we get closer to the launch."
Stay tuned here as more news emerges on the upcoming Samsung Galaxy Fold launch.
Samsung#GalaxyFold ready for launch starting from September. Find out more: https://t.co/9eIVHLeyHy pic.twitter.com/kDW8DnpE42

— Samsung US Newsroom (@SamsungNewsUS) July 25, 2019
Click here to view full gallery at HYPEBAE