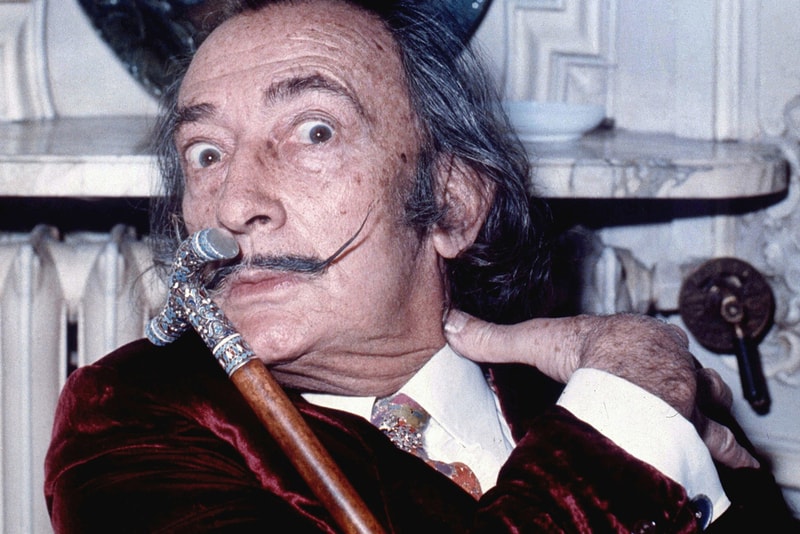 Those visiting the Salvador Dali Museum in Florida this April will be able to interact with an A.I. version of the late surrealist painter. As part of the  "Dali Lives" experience, the museum utilized machine learning software and a series of screens throughout its exhibition rooms to virtually resurrect the mustached artist.
"Dali was prophetic in many ways and understood his historical importance," Dr. Hank Hine, executive director at The Dali, said in a press release. "He wrote, If someday I may die, though it is unlikely, I hope the people in the cafes will say, 'Dali has died, but not entirely.' This technology lets visitors experience his bigger-than-life personality in addition to our unparalleled collection of his works."
The St. Petersburg institution teamed up with Goodby Silverstein & Partners of San Francisco (GS&P) to collect vintage photographs, footage, recorded interviews, and any archival materials to help match Dali's physical characteristics and mannerisms with the A.I. copy. An actor with similar traits as the late artist was also hired to help with the simulation.
Preview the "Dali Lives" experience by watching the videos below and then head over to the Dali Museum's website to learn more.
The Dali Museum
1 Dali Blvd
St. Petersburg, FL 33701
Click here to view full gallery at HYPEBEAST
Source: HYPEBEAST