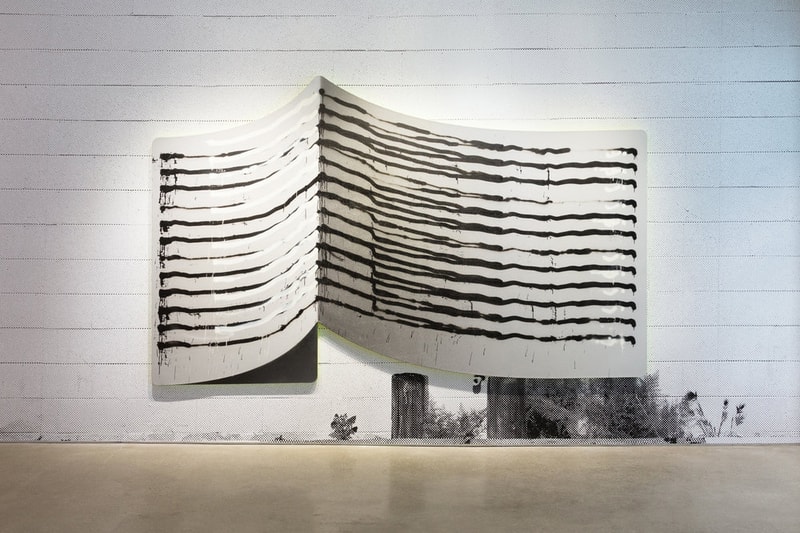 Library Street Collective recently launched its latest solo exhibition featuring new original artworks by Jason REVOK. Entitled "depersonalization-derealization," the multifaceted artist most-recognized for his prolific graffiti background unveils a selection of abstract paintings made using customized machines and tools with distinct spray paint emissions. The hand-maneuvered motifs largely consist of wavy lines and spirographs. Television screens spotlighting REVOK's process behind select works are also on display.
"I think the work I have been making is likely a conscious effort to seek purpose in living or some type of action to practice being mindful and not emotionally and spirituality bankrupt. The visual language in all of the work is my effort to deal with big existential fears and hopes in the simplest and most immediate language I can come up with," said REVOK to LSC.
Tour the exhibition above and then head over to Library Street Collective's website to learn more. "depersonalization-derealization" is on view until June 29.
For more dynamic shows, view Industry PDX's "Breaking Borders" exhibition that highlights works from four leading Mexican creatives.
Library Street Collective
1260 Library St.
Detroit, MI 48226
Click here to view full gallery at HYPEBEAST