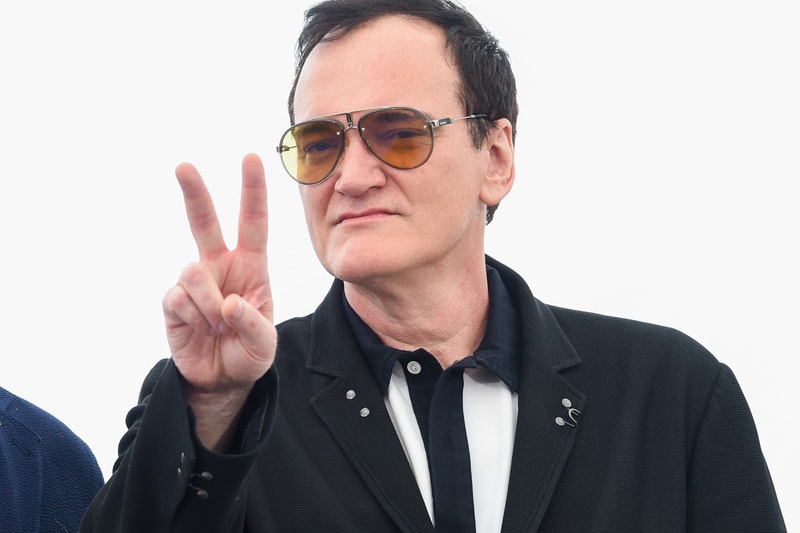 Quentin Tarantino has taken over Spotify's Film & TV Favorites playlist with his favorite tracks featured in his own movies.
Clocking in at three-and-a-half hours long, the 66-song selection is composed of iconic picks such as Nancy Sinatra's "Bang Bang – My Baby Shot Me Down" that opened Kill Bill Vol. 1, Chuck Berry's "You Can Never Tell" from the Mia Wallace-Vincent Vega dance scene in Pulp Fiction, The White Stripes' "Apple Blossom" from The Hateful Eight, Johnny Cash's "Satisfied Mind" from Kill Bill Vol. 2 and David Bowie's "Cat People (Putting Out The Fire)" from Inglorious Basterds.
The esteemed director recently shared the full soundtrack of Once Upon a Time in Hollywood, utilizing era-appropriate music to create the authentic 1969 atmosphere of the film. Acts such as Deep Purple, Simon and Garfunkel and Bob Seger, along with ads from companies such as Bristol-Myers, Coty Inc. and jingles on the radio station previously known as 93 KHJ were included in the 31-track soundtrack.
Stream Quentin Tarantino's Film & TV Favorites Spotify playlist below.
In related news, Once Upon a Time in Hollywood is Tarantino's biggest domestic opening with $40.3 million USD.
Click here to view full gallery at HYPEBEAST