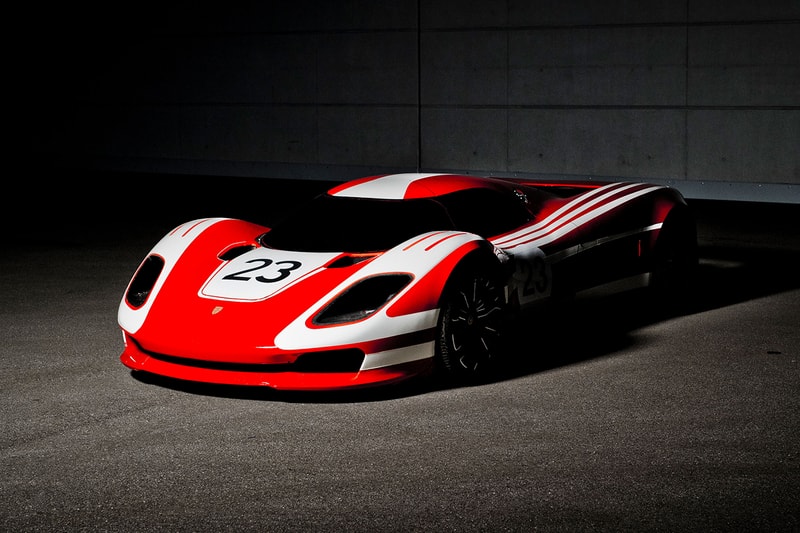 As Porsche restores the first-ever 917 model to roadworthy condition in time for its 50th anniversary, the German manufacturer has offered up imagery of 2019's 917 concept car study. The ultra-slick hypercar is not only easy on the eyes, but a potential hint at what Porsche has in store for the future.
Though this particular study actually dates back to 2014, it hasn't been revealed to the public until now. Clean lines and a striking, race-inspired red and white paintjob make for a true head-turner. Naturally, the car isn't going to be produced any time soon, but it does provide real intrigue by way of the promise the design holds for future Porsche hypercars.
In an interview with Autocar Porsche design chief Michael Mauer hints at some possible cues the team may adapt going forward. "When you look at the 917 Concept then, personally, I love it," he says. You look at it and you immediately make the connections. But as a designer who believes that the next hypercar should point to the future, I'm not so sure. There is always the option to look into history, but sometimes you can also take the option to create some history."
In the same interview, Porsche CEO Oliver Blume asserted that "if we want [the next hypercar] to be electric then we must wait, because battery performance is not where we need it to be yet in order to meet our performance targets. It is not decided though that the car will be fully electric. There are opportunities with hybrid, too. We will make a decision when the time is right."
Thus, despite the beauty of the car in the images above, expect Porsche to take an entirely different direction for its next high-end hypercar. Though the maker clearly appreciates its own history, it seems as though upcoming models are going to be appropriately futuristic, complete with fossil fuel-free powertrain.
Most recently, Porsche unveiled the 911 Speedster at the New York Auto Show.
Click here to view full gallery at HYPEBEAST