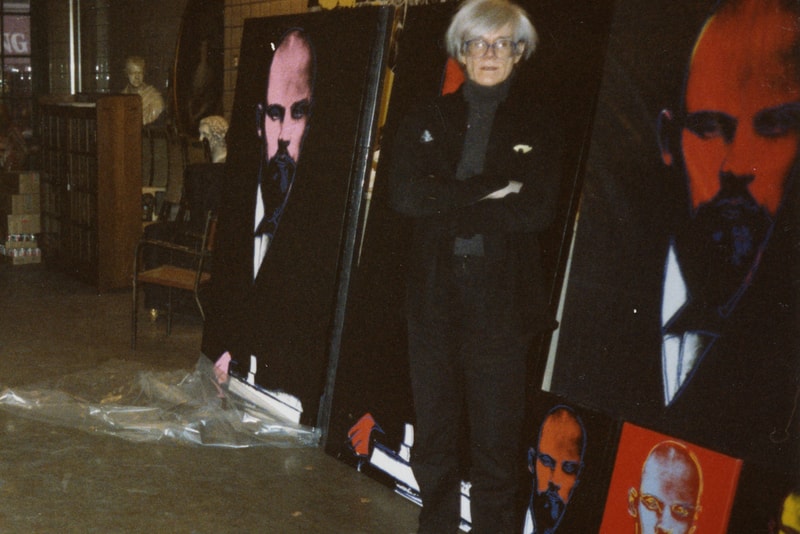 Phillips London will be holding "Andy Warhol's Lenin," an exhibition of nine works from the Archive of Galerie Klüser and one of the last series that Andy Warhol completed before his death.
"Andy Warhol's Lenin" reveals the artist's relationship to portraiture, while showcasing his signature silkscreen technique. Like his iconic Campbell's Soup Cans and Marilyn Diptych, his series of Lenin portraits show how reproducing an image over and over can both reflect and shape contemporary life. The content of the Lenin series, however, strayed away from his usual depictions of American commodification and celebrity icons.
In 1986, Bernd Klüser, Warhol's publisher and gallerist, showed the artist a photograph of Lenin. Warhol was struck by how the photograph portrayed Lenin as a self-assured, forceful young man with a stack of books indicating his role as an intellectual and political theorist. Klüser recalls, "We had already been planning for two years to cooperate on a project which was to strike out in a new direction: instead of reproducing the stereotyped icons of everyday life in America, Warhol would be confronted with an image which went against the grain of his usual preoccupations."
"Andy Warhol's Lenin" shows the artist's experimentation with different media in order to develop the portrait image. His series is comprised of eight silkscreen prints and one work on canvas.
The exhibit will open to the public from September 26 to October 4, with highlights on display in Phillip's Berkeley Square galleries from September 5 to 12 for auction previews.
In related news, London's National Gallery is hosting an immersive experience of famous Leonardo da Vinci paintings.
Phillips
30 Berkeley Square, Mayfair
London W1J 6EX, UK
Click here to view full gallery at HYPEBEAST