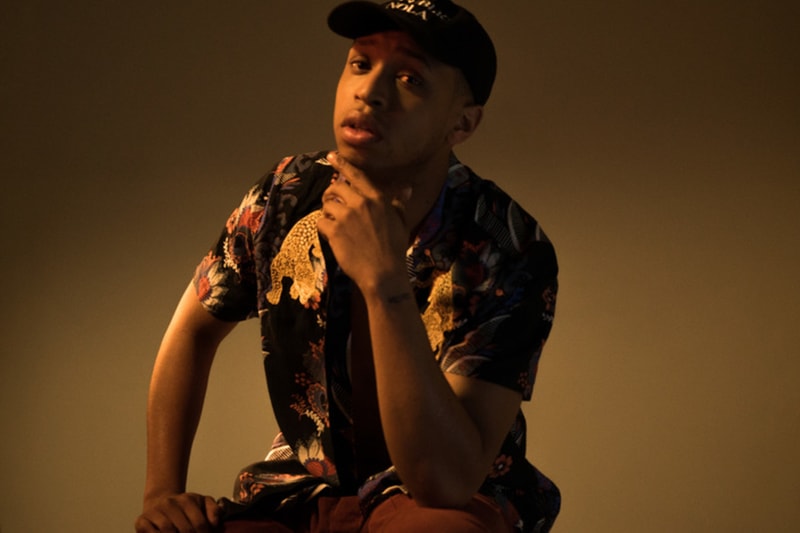 Pell shares an ode to his hometown of New Orleans in his new 13-track debut album, Gravity, which releases via Payday Records. Accompanying the album drop, Pell drops the music video for his single "Too Much Of A Good Thing" that was shot in NOLA by director Dominic Scott. Written by Pell himself, the video features shots of a bedroom reconstructed outdoors and cinematic juxtapositions between day and night.
"The 'TMOAGT' video is about how most of us are just creatures of habit. The bed was painted cloud colors because it feels like a dream when things are going too good and you're in so deep that you can't see anything else. The interaction between us revolves around the bed and the booze – these things led us into a relationship that we can't see out of," Pell responds on the creativity behind "Too Much Of A Good Thing" visual.
'Gravity' is Pell's third full-length installment completing a trilogy, preceded by Floating While Dreaming mixtape (2014) and LIMBO EP (2015).
"I ultimately decided to name my debut album Gravity on the idea of staying grounded," he shares. "I've been working on this project since my Girasoul EP in 2016 and during this time went through a lot of big changes in my life. Gravity is also a metaphor for facing reality instead of faking reality, which is what I've been met with often since I moved to L.A. I'm much more honest in my music than I was before because I now feel I have more life experience through self-discovery. New Orleans is a big part of my identity so I'm carrying that with me in this project and not forgetting where I came from.
Stream the album and watch the video below. In other news, take an exclusive closer look at BEYOND THE STREETS New York exhibit.
Click here to view full gallery at HYPEBEAST