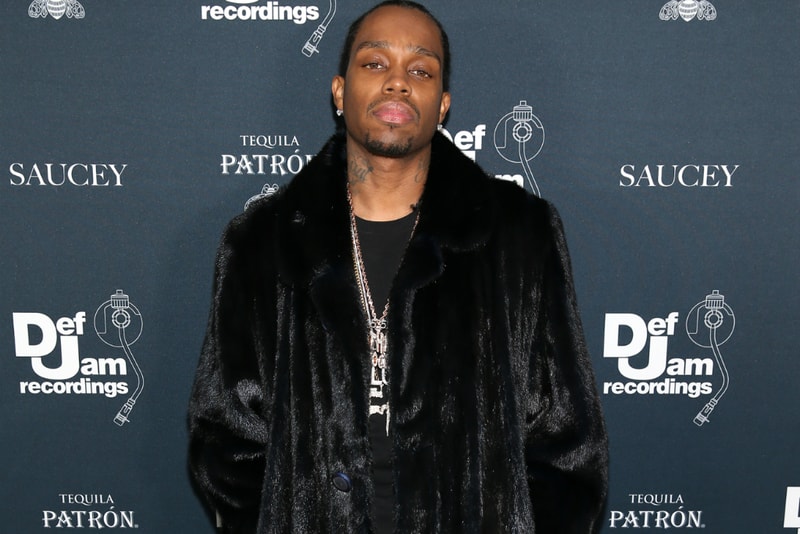 Continuing his current, years-long hot-streak, Detroit legend Payroll Giovanni is serving up two new visuals. Specifically, the Doughboyz Cashout rapper is sharing a "promo" video for a new single titled "Chain On My Dresser 3," and a new clip for "Boss Shit." The former track serves as the sequel to "Chain On My Dresser 2," which was unveiled in December 2012 and later released as part of 2014's Get Money Stay Humble tape; the latter record was originally dropped as one of the eight songs featured on this year's January 30th project, which also contained collaborations with Doughboy Roc, Dre Armany, HBK, Drey Skonie, YGG Tay and Chaz Bling. Both of Payroll Giovanni's latests videos were put together by super-director Jerry Production/@JerryPHD.
"Wholesale dealer, I don't sell no fuckin' halves (Nah) / Undress it out the wrapper, then the work take a bath (Yup) / Used to duck the feds 'til I took a different path / Sky dwellin' on my ex face, I'm dwellin' on the past (Bitch)," Payroll Giovanni raps on "Boss Shit." "Mixin' heron with some gloves and a mask / A hundred thou' cash in a Louis duffle bag / What you gon' do with that? 'Bout to turn it into two, too / 'Cause if I fall off, I can't depend on you (Nah) / It be the cat that ain't acknowledged talkin' like he want a problem / I ain't know that you exist, boy, you soundin' like a bitch / You be frownin' in a bucket, I'll be smilin' in a six / Bitch, it's DBC for life, I never found another clique."
You can take a look at Payroll Giovanni's two new videos below.
Earlier this year, Payroll Giovanni appeared on Peezy's No Hooks 2 project.
Click here to view full gallery at HYPEBEAST