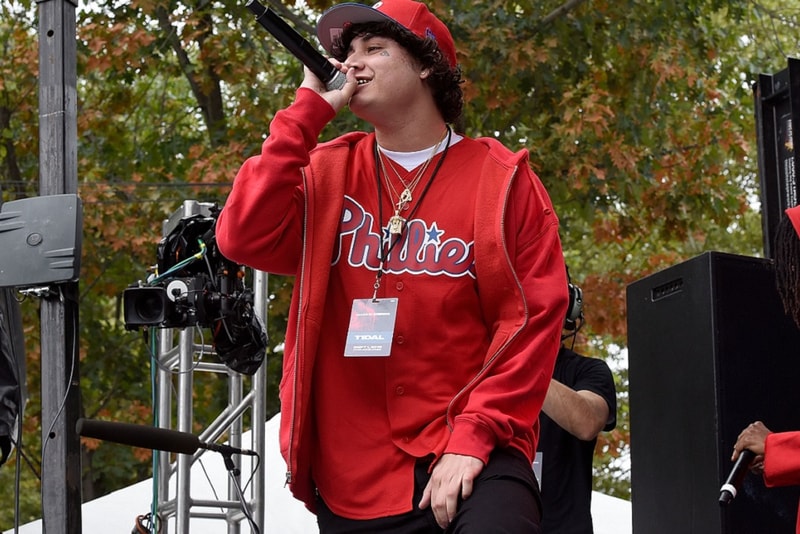 A month after the release of Shoreline Mafia's video for "Pressure," OhGeesy links up with his R Baron cohort 1TakeJay for a new collaborative single dubbed "Sucking and F*cking." Produced by JoogFTR, "Sucking and F*cking" pays homage to legendary Pomona rapper Suga Free and utilizes some of his most well-known, recognizable bars; "I'd rather give you my bitch / Hella Wave, that's the clique I can't switch," OhGeesy raps, re-purposing some of Suga Free's iconic lyrics. 1TakeJay follows in OhGeesy's footsteps as well, using some of Suga Free's lines for the beginning of his own verses.
"I'd rather give you my bitch before I give you my money / You get shot for thinking everything funny / Dummy I don't want her anyway that bitch ugly / 'Cause all she good for is sucking and f*cking," 1TakeJay raps, delivering a masterclass in Westside shit-talking. "I'd rather give you my bitch boy don't touch these bands/ You think I'm playing til I cut off your motherf*cking hand / I'm on the court while you sitting in the motherf*cking stand / I give this bitch dick you her motherf*cking man / You a Stanley, in other words I'm finna win a Grammy / When I be f*cking hoes you at home with your granny."
You can stream OhGeesy and 1TakeJay's new "Sucking and F*cking" collaboration below, and stay tuned for much more from both artists. Shoreline Mafia's last major release was January's "Stick Up" remix with Philthy Rich and Blueface.
For more exciting new collaborative singles from the West Coast's contemporary rap scene, check out San Diego rappers MemoTheMafioso and O'Way's recent "Effortless" record.
Click here to view full gallery at HYPEBEAST